Chesterfield County Possession of Marijuana Lawyer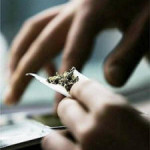 Possession of Marijuana in Chesterfield County is a criminal offense. Marijuana violations can range from misdemeanor simple possession offenses to more serious felony trafficking violations. The most common type of marijuana case is the misdemeanor simple possession violation, which is prohibited by Va. Code 18.2-250.1. Marijuana might be legal in some states, but not Virginia. A conviction can have serious consequences that may drastically affect both your freedom and future.
NOTE: An allegation is NOT a conviction
Top Rated Chesterfield VA Marijuana Possession Lawyer

Trust and integrity is simply the watch words for Riley & Wells. I live in NC and needed legal help in the state of Virginia. I called Riley & Wells and they handled all of my legal matters above and beyond any set standards. Everyone I spoke to on the phone or in email treated with the upmost respect. They took care of my legal issues to highest level of my satisfaction without me needing to travel back to VA. They are truly the best legal team that I have ever met. If you need a total professional legal team with super and affordable prices please call Riley & Wells.
Experienced Marijuana Possession Defense Attorneys Chesterfield VA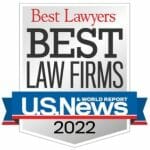 Riley & Wells Attorneys-At-Law is a local Chesterfield County VA law firm that specializes in defending marijuana possession cases. Our lawyers possess over 45 years of combined criminal law experience. We are recognized as a "Best Law Firm" for criminal law according to U.S. News & World report. Our attorneys have been rated for superior legal ability and high ethical standards. We can help you understand the charge you are facing, the defenses of your case, and the consequences of a conviction.
Virginia Possession of Marijuana Defenses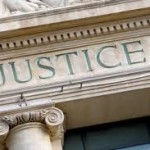 Virginia law states that it is unlawful for any person to knowingly or intentionally possess marijuana. It is important to note that ownership or occupancy of the premises or vehicle where the marijuana was found does not create a presumption that such person either knowingly or intentionally possessed such marijuana. Did the police had a reasonable suspicion to stop and search you? In some cases, you can prevail on a number of defense objections or motions even if you think you are guilty.
Virginia Possession of Marijuana Penalties
Permanent conviction on your record
Loss of driving privileges
Excessive fines
Community service
Random drug screens
Incarceration
Employment issues
Loss of student aid
Chesterfield County Possession of Marijuana DISMISSED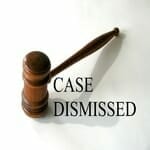 The issue in this possession of marijuana case was the admissibility of the plant material test results. We successfully argued to the District Court that the Commonwealth Attorney and the arresting officer did not properly follow what the law required for the plant material test results to be admitted in our client's trial. The prosecution could not prove a drug possession allegation without evidence of a positive test result in this case. The Judge dismissed the case.
Chesterfield VA Possession of Paraphernalia
In some instances, their prosecution has sufficient evidence to prove a marijuana possession violation. Sometimes our attorneys are still able to successfully resolve the case without a marijuana conviction. The best option may be to plea bargain the case depending on the case and the unique circumstances or needs of the client. This can only be realistically accomplished with the assistance of an accomplished Chesterfield County Possession of Marijuana Lawyer. In this case, we were able to convince the Court and Commonwealth Attorney to amend our client's case to what is commonly referred to as a lesser offense – possession of paraphernalia. Do not give up hope. Protect your rights. Let us review your case.
Chesterfield VA Marijuana Possession Lawyer Client Review

We can help! Let us review YOUR case!
11/10/2015 | Updated 2/22/2020