Virginia Reckless Driving Lawyers Defending Maryland Motorists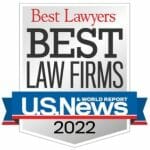 Riley & Wells Attorneys-At-Law successfully defends Maryland licensed drivers in Virginia. Our lawyers have over 45 years of collective experience. Our law firm receives calls every day from Maryland drivers who have been accused of reckless driving. The most common incident involves speeding on I-95, I-85, I-81 & U.S. Route 13 on the Eastern Shore. We have the experience to properly defend your Virginia reckless driving case. Call today for a free case evaluation.
***Our attorneys are licensed to practice law in all Virginia Courts***
Maryland Drivers Charged With Reckless Driving Speeding In Virginia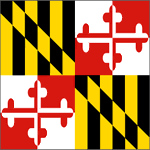 Maryland and Virginia share a border, but the reckless driving laws in each state are significantly different. Maryland drivers need to know that you can be convicted of criminal misdemeanor reckless driving for excessive speed in Virginia. Penalties include incarceration, loss of driving privileges and large fines. A conviction will eventually make its way back to the Maryland Motor Vehicle Administration (MVA) and demerit points will be assessed. The automobile insurance company will likely be negatively affected.
CAUTION: A reckless driving conviction will on average increase the automobile insurance policy by 73% or $1,046 EACH YEAR
MD Drivers Charged With Reckless Driving in VA – Client Reviews Uinseann Di Simone
14:50 11 Apr 19
Very professional law firm. In my case, Riley & Wells provided me with the representation and guidance that led to a complete dismissal. I highly recommend Riley & Wells should you need representation with driving or criminal matters.
NOTE: issuance of a Virginia Uniform Summons (the "traffic ticket") is NOT a conviction.
Virginia Reckless Driving Laws Include 14 Different Code Sections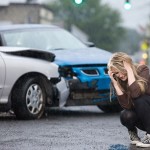 Maryland has 1 reckless driving law. Virginia has 14 different reckless driving code sections. Reckless driving in Maryland is NOT a jailable offense. According to Maryland traffic code Section 21-901.1, a person is guilty of reckless driving for driving a motor vehicle: 1. In wanton or willful disregard for the safety of persons or property; or 2. In a manner that indicates a wanton and or willful disregard for the safety of persons or property.
Maryland Speeders Can Serve a Jail Sentence In VA For Reckless Driving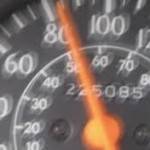 The Virginia reckless driving law for speeding is a very serious law with very serious consequences. This often comes as a surprise to many Maryland motorists traveling on Virginia interstates because Maryland is fairly lenient on speeders. Virginia code 46.2-862 is the most commonly enforced Virginia reckless driving law.  This law criminalizes speed where the speed evidence is either 20 miles per hour above the posted speed limit or is in excess of 85 miles per hour.
In Maryland, speeding 40 mph over the limit is still only an infraction punishable by a fine and demerit points – incarceration not possible.
Reckless Driving Speed Evidence of 86 MPH Calculated With RADAR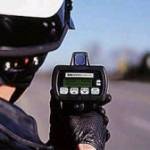 Driving 86 mph in Virginia is classified as reckless driving. This type of case may not trigger a jail penalty; however, it is still a criminal misdemeanor reckless driving offense. A criminal misdemeanor conviction is a problem for most clients. State Troopers, Deputy Sheriffs, and Police Officers often use speed devices like RADAR, LIDAR, and the PACE method to calculate speed evidence for trial. Retain a lawyer that knows how to properly defend speed related cases because a Virginia conviction is permanent.
Maryland Drivers Retain Virginia Lawyer For Traffic Violations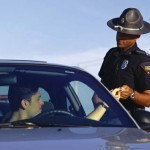 In Maryland, minor traffic violations can be disposed of through what the Court calls "probation before judgment" (PBJ).  PBJ essentially means that although you admitted you were guilty, or there were sufficient facts to find you guilty at a trial, the judge does not enter a final judgment of "conviction" in the case. The charge will not appear on your regular driving record, no demerit points will be assessed; however, the event will likely appear on the Maryland PBJ record.
In Virginia, there is no such thing as "probation before judgment."
The Maryland Point System
In Maryland, each moving violation offense is assessed a demerit point value. A conviction must occur for the points to go onto the driving record. Point accumulation remains on your Maryland driving record indefinitely. Depending on the number of points, the Maryland MVA can issue a written caution, a Points System Conference (PSC) and/or completion of a driver improvement program, or suspension or revocation of driving privileges.
Let us review YOUR case. We can help!
2017 | Updated 1/22/2022