Virginia Reckless Driving Lawyer VA Attorney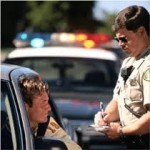 Reckless Driving in Virginia is a criminal class one misdemeanor offense. The Code of Virginia includes various sections of the law on what driving behaviors are considered reckless driving. The penalties for a reckless driving conviction can be harsh. In Virginia, convictions are permanent, cannot be expunged, and stay in the Virginia DMV files for 11 years. Do not miss an opportunity to defend yourself. Riley & Wells Attorneys-At-Law specializes in defending Virginia reckless driving cases and can protect you.
***Our attorneys are licensed to practice law in all Virginia Courts***
Reckless Driving Penalties in Virginia
Maximum 12 months in jail
Maximum $2,500 fine
Loss of driving privileges
Increased automobile insurance rates
Moving violation demerit points
Community Service
Driver improvement programs
Potential employment problems
Virginia Reckless Driving Attorney Client Reviews

I would highly recommend this firm!!! They literally saved my career!! I had a reckless driving charge in my regular car but I have a commercial drivers license! So being convicted wouldve really held me back, my lawyer Vinson appeared on my behalf in court and had my charged DROPPED!! (Henrico county) how he did it? I couldn't tell you because the officer alleged I was going 80/35!!!! So my only guess is magic!!!! I couldn't be more thankful and grateful for this firm!!! Again thank you 10/10 I WOULD HIGHLY RECOMMEND
CAUTION: A reckless driving conviction will on average increase the automobile insurance premium by 73% or $1,046 EACH YEAR, according to a study conducted by Insurance.com
Virginia Reckless Driving Defense Lawyers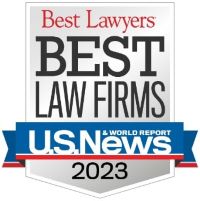 Riley & Wells Attorneys-At-Law is an established Virginia law firm that specializes in defending reckless driving cases. Our lawyers possess over 60 years of collective experience successfully representing clients. Our attorneys represent clients in the Virginia Courts every week. We believe this benefits our clients. Our firm is routinely recognized as a Best Law Firm by U.S. News & World Report.
Put our experience to work for you – Let us review your case!
30,000+ Clients Represented
900+ Favorable Google Reviews
60+ Years of Combined Experience
Virginia Reckless Driving Speeding Law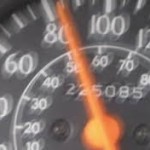 The most enforced Virginia Reckless Driving law criminalizes excessive speed. State Troopers, police officers, and deputy sheriffs across the Commonwealth aggressively enforce the reckless driving excessive speed law [Va. Code 46.2-862]. Virginia law states that one is guilty of reckless driving for either driving at a speed of 20 mph or more over the limit OR driving at any speed over 85 miles per hour.
Reckless Driving Speeding on Virginia Interstates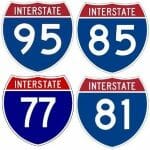 There are many places on Virginia interstates where the speed limit is 70 mph. If the speed evidence is 86 mph in a 70 mph zone, then the reckless driving law for excessive speed would be violated. Thus, a motorist can commit a criminal offense for speeding 16 mph over the limit.  Riley & Wells Attorneys-At-Law has extensive experience defending this type of case. We defend reckless driving allegations before the Virginia courts every week. We know how to best defend your case.
Out-of-State Drivers Accused of Reckless Driving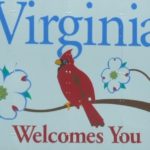 Many of our clients are licensed drivers from other states who are simply driving through Virginia when they are stopped by law enforcement. Typically, we can represent our out-of-state client without them being present in Court. We can make a motion to have our client's appearance waived. It is important to defend a reckless driving case because a conviction is permanent and will be reported back to the home state. Some states, Connecticut and Massachusetts, suspend driving privileges if convicted.
Virginia Reckless Driving Accident Defense Attorneys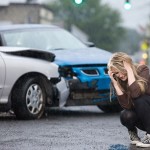 Any person who drives a vehicle recklessly or that is not under proper control, or that endangers life, limb or property violates the reckless driving law. There are various different sections of the Virginia law that apply to reckless driving accident cases. NOTE: The mere happening of an accident does not mean you are guilty of reckless driving. The issuance of a summons also does not mean you are automatically guilty of reckless driving. Our lawyers know how to best defend these types of cases.
Riley & Wells Attorneys-At-Law Defend Virginia Reckless Driving Cases
46.2-852 Reckless driving; general rule
46.2-853 Loss of control; faulty brakes
46.2-854 Passing on a grade or on a curve
46.2-855 Driving with view obstructed
46.2-856 Passing two vehicles abreast
46.2-857 Driving two abreast
46.2-858 Passing at a railroad crossing
46.2-859 Passing a stopped school bus
46.2-860 Failing to give proper signals
46.2-861 Driving too fast for conditions
46.2-861.1 Failure to "move over" or yield to stationary emergency vehicle
46.2-862 Exceeding speed limit
46.2-863 Failure to yield
46.2-864 Recklessness on parking lots, etc
46.2-865 Racing
46.2-865.1 Racing penalties
46.2-866 Racing; aiders or abettors
46.2-867 Racing; seizure of motor vehicle
46.2-868.1 Aggressive driving
Reckless Driving Accident Interstate I95 Shutdown DISMISSED
In this case, our attorneys represented a client who was involved in an accident. The accident involved a work zone on I95 in Caroline County VA. Our client was a commercial driver who was driving a commercial vehicle. The accident involved a construction project that shut down part of the interstate.  Our client was on site to help repave the Interstate, but our client's truck lift gate made contact with overhead power lines.
A Virginia State Trooper was dispatched to the scene to investigate the incident. The Interstate was shut down in both directions for several hours. The Trooper issued a summons to our client. The trooper alleged that our client operated his vehicle in a reckless manner. Our client did not believe he did anything wrong. We believed the accident was due to improper placement of the traffic cones in the work zone. A not guilty plea was entered and the Court heard testimony from three witnesses. We argued what our client had maintained proper control the entire time. He had relied on the traffic safety cones being properly placed.  The cones were to mark the work zone and the lane closure. The Judge agreed with our argument and dismissed the case.
Virginia Small Cities and Towns Target Speeders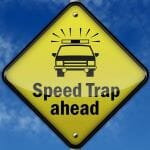 Governing Magazine investigated hundreds of small cities and towns throughout the country that rely significantly on fines and court costs to fund their budgets. Eight VA localities made the cut: Brunswick, Greensville, Gordonsville, Eastville, Emporia, LaCrosse, Sussex, & Waverly. Northampton County's Town of Eastville relies on bad drivers' traffic fines more than any other locality. 72% of Eastville's 200-person town budget comes from traffic fines and court costs according to the study.
Contact Us today for a free evaluation of YOUR case!
11/10/2015 | Updated 4/19/2023