Top Rated Virginia DUI Lawyers • Experienced Defense Attorney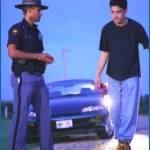 A DUI arrest can be an embarrassing and devastating event. Now is not the time to have a lawyer that is going to lecture you about your choices. The simple fact is that you are in trouble with the law and you need a non-judgmental advocate to give you straightforward advice about protecting you before the Court and presenting your best defense. You need an experienced Virginia DUI Lawyer if you have been arrested for DUI in Virginia. We can help! Let us review your case.
***Our attorneys are licensed to practice law in all Virginia Courts***
Virginia DUI Defense Attorney Client Review Very professional law firm. In my case, Riley & Wells provided me with the representation and guidance that led to a complete dismissal. I highly recommend Riley & Wells should you need representation with driving or criminal matters.
Recognized as a "Best Law Firm" For DUI Defense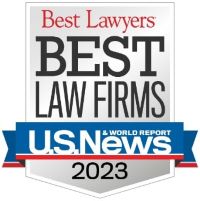 Riley & Wells Attorneys-At-Law specializes in defending clients accused of driving under the influence of alcohol or drugs. Our DUI lawyers possess over 60 years of combined Virginia DUI law experience and are routinely recognized for legal excellence and high ethical standards. We represent clients across Virginia. Our attorneys have an established reputation for effectively representing clients accused of drunk driving.
You can benefit from our experience
Effective Drunk Driving Defense Attorney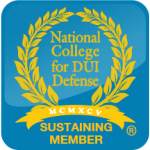 Our Virginia DUI defense lawyers are either members of or have been recognized by various prominent national organizations such as the National College for DUI Defense and the National Advocacy for DUI Defense. We are experienced and skilled Virginia DUI Lawyers that clients who are serious about their freedom and future want to represent them. We use every resource the law allows and consider guilty pleas only when they are in the best interest of our clients.
Dedicated DUI Law Attorneys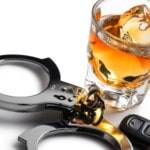 A Virginia DUI allegation is charged under Va. Code 18.2-266. The law makes it unlawful for any person to operate a motor vehicle (i) while such person has a blood alcohol concentration of 0.08 percent or more or (ii) while such person is under the influence of alcohol or drugs. The Virginia DUI law is very technical & complex. The law requires an investigating law enforcement officer to gather various certain pieces of evidence that often include field sobriety evidence along with breath testing.
Virginia DUI Penalties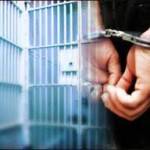 A DUI arrest does not automatically mean you will be convicted of DUI. A DUI conviction also does not automatically mean that you will be ordered to serve a jail sentence. But make no mistake, the Virginia Courts are very serious about DUI cases. An experienced, dedicated Virginia DUI lawyer on your side who regularly practices DUI law can help mitigate the effects of your case. Our seasoned lawyers possess decades of collective successful DUI defense. We will carefully analyze the facts of your DUI case.
Incarceration
Ignition Interlock
Loss of driving privileges
Expensive fines
Probation
VASAP education & treatment
Employment issues
Automobile insurance issues
Virginia DUI DISMISSED – The After Consumed Alcohol Defense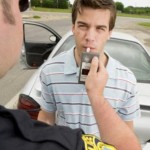 In this case, our firm's Virginia DUI lawyer argued what is referred to as the after consumed alcohol defense. This means that alcohol was consumed after the alleged offense. The only evidence in the case was a breath sample given at the police station after the arrest. The Certificate of Analysis indicated that our client's blood alcohol content was 0.23. The prosecution could not establish whether our client became intoxicated before or after the alleged operation of a motor vehicle. Case dismissed.
Virginia DUI AMENDED to Reckless Driving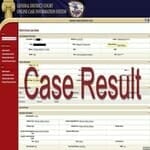 A Virginia DUI lawyer knows every DUI case is different. Some cases involve procedural errors. Other cases involve evidence that may not be sufficient to prove intoxication. In some instances, the defense and prosecution reach a plea agreement that amends the DUI case to reckless driving. It may be in the client's best interest to accept this type of plea. Reckless driving is not DUI. This type of disposition is considered a win because there is no DUI conviction. Click "Case Result" for actual court disposition.
Contact Us today for a free evaluation of YOUR case!
11/10/2015 | Updated 4/19/2023