Virginia Traffic Lawyers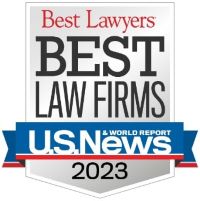 Virginia is frequently recognized as a state with strict traffic laws. Traffic violations such as DUI, reckless driving and speeding are among the most enforced laws. Virginia traffic violations are classified into three categories: felony, misdemeanor, infraction. Infractions are broken down further into moving violations and non-moving violations. Penalties for traffic violation convictions can range from a small fine to incarceration depending on the offense.
***Our attorneys are licensed to practice law in all Virginia Courts***
Experienced VA Traffic Defense Attorneys in Virginia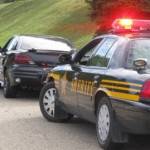 Riley & Wells Attorneys-At-Law is a Virginia law firm that specializes in defending traffic violation cases. Our attorneys possess over 45 years of combined traffic law experience. Our law firm is dedicated to defending traffic violations. We have been recognized as a "Best Law Firm" and are rated "AV Preeminent" by Martindale-Hubbell for the highest ethical standards and legal excellence. Our goal is to achieve the best possible outcome under the law for our client.
CAUTION: A Virginia traffic violation conviction may increase the automobile insurance premium by as much as 79% depending on the offense according to Insurance.com
Virginia Traffic Lawyer Client Reviews John Venezia
15:28 04 Oct 17
Extremely happy with the outcome of my case. Well worth the money. I recommend to anyone (in state or out of state) to obtain their services for VA traffic issues.
Virginia Attorneys Specializing in Traffic Law Defense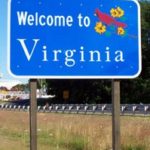 Consult a professional Virginia Traffic Lawyer before you plead guilty to any traffic ticket. Some motorists do not understand the seriousness of the allegation. For example, driving 86 mph in a 70 mph zone is a criminal misdemeanor reckless driving violation. So is failing to "move over" for a stationary emergency vehicle. We help thousands of clients reduce or dismiss their traffic ticket. We defend traffic cases in the Virginia Courts every week. You can rely on our expertise.
Virginia Interstate Traffic Law Defense Attorneys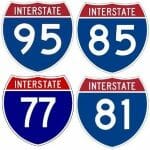 Virginia State Troopers, County Deputy Sheriffs & local police strictly enforce the traffic laws on Virginia's interstates. Driving in violation of the traffic laws for too long on a Virginia interstate will likely get noticed by law enforcement. Do NOT plead guilty without first consulting an attorney who specializes in Virginia traffic law. Our lawyers specialize in defending traffic cases. We represent clients before the Virginia courts every week. We know how to best defend your case.
Traffic Law Attorneys For Virginia Cases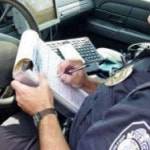 Felony traffic offenses include eluding the police, leaving the scene of an accident, and third or subsequent offense driving under the influence. A felony traffic violation can trigger a prison sentence if convicted. NOTE: Do not plead guilty without consulting a lawyer. Do not attempt to represent yourself without at least first consulting an attorney. We provide free no obligation initial consultations. Our lawyers practice Virginia Traffic Law and can present your best defense.
Out-of-State Drivers convicted of Virginia Traffic Violations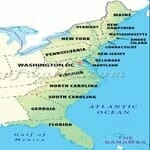 Out-of-state drivers need to defend their Virginia traffic case because a conviction will be reported back to the home state. The home state and automobile insurance company may then take action against the driver. We represent clients from other states every week. In many instances, we can make a motion to have our client's appearance waived so that our client does not have to return to Virginia for the trial. Let us review your case. We can help!
Riley & Wells Attorneys-At-Law Defend Virginia Traffic Violations
Habitual Offender

Eluding the Police

Driving Without a Valid License

Commercial Driver Violations

Aggressive Driving
Handheld Cellphone Use while Driving

Out Of State Drivers

Failure to "Move Over" or Yield to Stationary Emergency Vehicle

Accidents

Moving Violations

Toll Violations

Driving Without Automobile Insurance
Handheld Cellphone Use While Driving Illegal in Virginia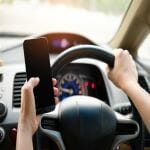 It is unlawful for any person to hold a cellphone or any handheld personal communications device while driving a moving motor vehicle on the highways in Virginia. This is a new law that became effective on January 1, 2021 according to Va. Code 46.2-818.2. A violation of this law is a moving violation demerit point offense. A driver who is lawfully parked or stopped or is using a handheld personal communications device to report an emergency is not in violation of this law.
Consequences of a Virginia Traffic Conviction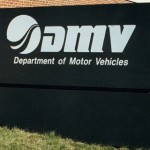 There are at least three areas where a motorist can be penalized for a traffic law conviction. First, the Virginia Courts can impose various penalties for a traffic violation conviction. Such penalties may include incarceration, loss of driving privileges, fines, and court costs. Second, the Department of Motor Vehicles can also impose penalties. These penalties may include loss of driving privileges, moving violation demerit points, and other fees. Finally, automobile insurance premiums and deductibles will likely increase.
Contact us today for a free evaluation of YOUR case!
11/10/2015 | Updated 1/21/2022