Top Rated VA Traffic Lawyer • Reckless Driving • Speeding Ticket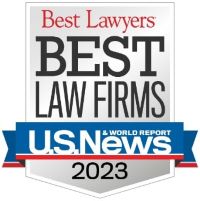 Virginia is frequently recognized as a state with strict traffic laws. Traffic violations such as DUI / DWI, reckless driving, and speeding are among the more popularly enforced laws. Virginia traffic violations are first classified into either the criminal offense category or the traffic infraction category. Criminal traffic violations can either be a felony or a misdemeanor. Traffic infraction violations can either be a demerit point offense or a no demerit point non-moving violation. State Troopers & Local Police aggressively enforce the traffic laws. Penalties can range from a small fine to incarceration depending on the seriousness of the offense and the facts of the case.
***Our attorneys are licensed to practice law in all Virginia Courts***
30,000+ Clients Represented
1500+ Client Reviews
60+ Years of Combined Experience
Experienced VA Traffic Defense Attorneys in Virginia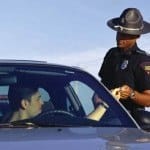 Riley & Wells Attorneys-At-Law is a Virginia law firm specializing in defending traffic violation cases. We have been favorably rated more than any other Virginia law firm that defends traffic violation case. Our attorneys possess over 60 years of combined traffic law experience. Our law firm is dedicated to defending traffic violations. We have been recognized as a "Best Law Firm" by U.S. News & World Report. Our law firm is rated "AV Preeminent" by Martindale-Hubbell for the highest ethical standards and legal excellence. CAUTION: A Virginia traffic violation conviction may increase the automobile insurance premium by as much as 79% depending on the offense, according to Insurance.com
Traffic Lawyer VA Client Reviews

Fantastic results from a Professional Team that answered every question promptly. Can't argue with great results! Highly recommended.
Virginia Attorneys Specializing in Traffic Law Defense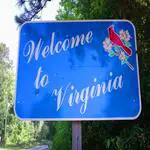 Consult a Virginia Traffic Lawyer before you plead guilty to any traffic ticket. Some motorists do not understand the seriousness of the allegation. For example, driving 86 mph in a 70 mph zone is a criminal misdemeanor reckless driving violation. So is failing to "move over" for a stationary emergency vehicle. We have represented over 30,000 clients before the Virginia Courts.
Free Consultation with Top Rated VA Traffic Lawyers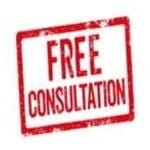 Some folks think they do not need a Virginia traffic lawyer for their traffic violation case. The answer often depends on the seriousness of the offense and the individual driver's circumstances. The biggest issues with representing yourself in traffic court is often the lack of experience and legal knowledge. The average person typically does not understand the best course of action to defend a particular Virginia traffic violation case. Top rated Virginia traffic attorneys know the best tactics and options for obtaining the best results. Our lawyers spend hours in the Virginia Courts every week and are familiar with the habits of the different judges and the law enforcement officers who enforce the traffic laws.
Virginia Uniform Summons Traffic Ticket Issued by VA Police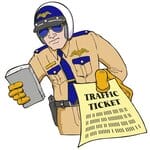 A Virginia Uniform Summons is the legal document issued by Virginia law enforcement officers during a traffic stop. Motorists often refer to this document as either a traffic ticket or citation. The summons serves as legal notice for the alleged traffic violation. Signing the summons is not an admission of guilt. The summons advises you that a hearing will be at a particular Courthouse on a particular date and time. A law enforcement can also issue a summons for criminal offenses such as reckless driving and other misdemeanor offenses. Allow us to review your summons. We can develop a defense strategy even if you think you are guilty.
Virginia Interstate Traffic Law Defense Attorneys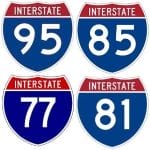 Virginia State Troopers, County Deputy Sheriffs & local police strictly enforce the VA traffic laws on Virginia's interstates. Virginia Interstates total 1,118 miles. Primary highways total 8111 miles and consist of U.S. Routes and primary state routes. Virginia has 48,305 miles of secondary routes. Driving in violation of the Virginia traffic laws for too long on a Virginia interstate or highway will likely get noticed by law enforcement. Do NOT plead guilty without consulting a top rated Virginia traffic attorney who specializing in defending Virginia traffic violation cases. We know how to best defend your case. Allow us to review your case. We can help!
Traffic Law Attorneys For Virginia Cases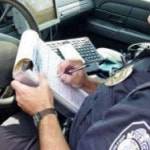 Felony traffic offenses include eluding the police, leaving the scene of an accident, and third or subsequent offense driving under the influence. A felony traffic violation can trigger a prison sentence if convicted. NOTE: Do not plead guilty without consulting a lawyer. Do not attempt to represent yourself without at least first consulting an attorney. We provide free no obligation initial consultations.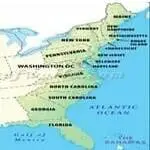 Many of the motorists who use Virginia interstates and highways are licensed to drive in other states. Just because you may be from another state does not mean you can ignore your Virginia traffic violation case. Out-of-state drivers must defend their Virginia traffic case because a conviction will be reported back to the home state. The home state and automobile insurance company may then take action against the driver. We represent clients from other states every week. In many instances, we can make a motion to waive our client's appearance so that our client does not have to return to Virginia for the trial.
Riley & Wells Attorneys-At-Law Defend Virginia Traffic Violations
Habitual Offender

DUI / DWI

Eluding the Police

Hit & Run-Leaving the Scene of an Accident

Driving Without a Valid License

Driving on a Suspended or Revoked License

Commercial Driver Violations

Aggressive Driving

Restoration of Driving Privileges
Reckless Driving
Handheld Cellphone Use while Driving

Out Of State Drivers

Failure to "Move Over" or Yield to Stationary Emergency Vehicle

Accidents

Moving Violations

Toll Violations

Driving Without Automobile Insurance
Handheld Cellphone Use While Driving Illegal in Virginia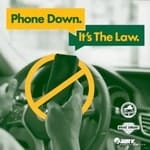 Virginia is a Hands Free Driving State. Va. Code §46.2-818.2 prohibits having a phone or handheld personal communication device in your hand while driving. Virginia law enforcement officer do not need to obtain evidence that you were doing anything in particular on the phone or device like texting while driving to prove a violation. This offense is a moving violation demerit point offense. A conviction will post to the driving record. However, there are exceptions. The hands free law does not apply to drivers who are lawfully parked or stopped, drivers reporting emergencies, and drivers using an amateur or citizens band radio.
Consequences of a Virginia Traffic Violation Conviction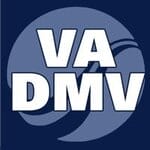 There are at least three areas where a motorist can be penalized for a traffic law conviction. First, the Virginia Courts can impose various penalties for a traffic violation conviction. Such penalties may include incarceration, loss of driving privileges, fines, and court costs. Second, the Department of Motor Vehicles can also impose penalties. These penalties may include loss of driving privileges, moving violation demerit points, and other fees. Automobile insurance policy premiums and deductibles will likely increase. There may even be employment consequences depending on the type of offense and employer guidelines.
Traffic Law Enforcement is Aggressive in VA Small Cities and Towns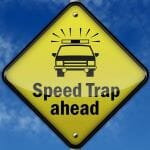 Virginia law enforcement statistics are frequently reported by the media. Many of these statistics are the result of speed traps. A speed trap is an area of the road where police officers hide in order to detect vehicles violating the speed limit. A few Virginia small cities and towns are particularly aggressive with enforcing the traffic laws according to a study conducted by Governing Magazine. Eight VA localities made the cut: Brunswick, Greensville, Gordonsville, Eastville, Emporia, LaCrosse, Sussex, & Waverly. But it was Northampton County's Town of Eastville taking the top spot by relying on traffic fines more than any other locality.
Driver Improvement Program For Virginia Traffic Cases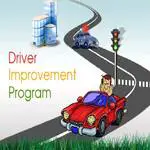 A Driver Improvement Program or Traffic School is an educational course designed to improve the knowledge and driving skills of participants. One of the main purposes of a Driver Improvement Program is to provide a pathway for our traffic court clients to mitigate the consequences of their Virginia traffic ticket case. Completing a program may assist our top rated VA traffic lawyers in convincing the Virginia Judge to dismiss or reduce the case. The duration of the Program can either be a 12 hour or an 8 hour course. The program has in person and online formats. Consult our experienced Virginia traffic lawyers to understand your options before you pursue a driver improvement program for your traffic case.
Virginia Traffic Courts Are Adversarial By Design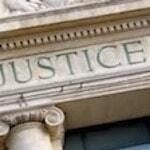 If you have been accused of violating a Virginia traffic law, then your case will eventually be set for trial before a Virginia District Court. Traffic violation trials are adversarial in nature. This involves a structured and formalized dispute between the Commonwealth Attorney's Office and the defense. The adversarial system is designed to ensure a fair trial process subject to the rules of law and evidence by allowing each side to present their case and to be able to challenge the other's arguments and evidence. The District Court Judge ultimately evaluates the evidence, arguments, and the credibility of witnesses to reach a verdict. This system ensures that the prosecution meets its high standard of proof.
Contact us today for a free evaluation of YOUR case!
11/10/2015 | Updated 10/15/2023