Henrico County VA Shoplifting Defense Attorneys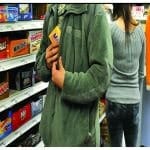 Shoplifting is the theft of merchandise from a retail establishment. The theft typically involves concealing a store item on one's person, in pockets, under clothes, or in a bag, and leaving the store without paying. Va. Code § 18.2-103 makes shoplifting illegal. Shoplifting can be a felony or a misdemeanor. If the merchandise involved is less than $1,000, then the offense is a misdemeanor petit larceny violation. If the merchandise is over $1,000, then the offense is a felony grand larceny violation.
Top Rated Shoplifting Lawyers Presenting Your Best Defense

Trust and integrity is simply the watch words for Riley & Wells. I live in NC and needed legal help in the state of Virginia. I called Riley & Wells and they handled all of my legal matters above and beyond any set standards. Everyone I spoke to on the phone or in email treated with the upmost respect. They took care of my legal issues to highest level of my satisfaction without me needing to travel back to VA. They are truly the best legal team that I have ever met. If you need a total professional legal team with super and affordable prices please call Riley & Wells.
Experienced Henrico Criminal Defense Attorneys Dedicated to Client Service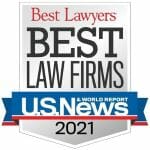 Riley & Wells Attorneys-At-Law is a premier Henrico County criminal defense firm with over 45 collective years of trial experience. We successfully represent clients accused of shoplifting before the Henrico County Courts. Our lawyers recognize that people can make mistakes. We also know that Loss Prevention Officials and the Henrico Police can make errors. Our attorneys are dedicated to fighting for you whether you made a mistake that you regret or whether you have been wrongly accused of shoplifting.
Skilled Henrico VA Lawyers Defending Shoplifting Cases in the Courts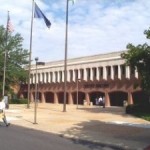 Our lawyers represent clients accused of criminal offenses such as shoplifting every week before the Henrico Courts. We have assisted countless clients secure favorable outcomes in cases involving shoplifting allegations. Dispositions include cases where charges were either nolle prosequi or dropped, dismissed, reduced or channeled through diversionary programs that help clients avoid a criminal record. Let us review your case. We can help!
Retain a Superior Attorney if You Have Been Accused of Stealing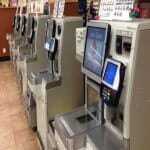 Retail merchants deploy many strategies to apprehend violators from stealing merchandise. Many merchants use video surveillance, anti-theft sensors, and loss prevention security guards. Unfortunately, no monitoring system is perfect. This can lead to false accusations. Skip scanning is a common shoplifting allegation that can lead to false allegations depending on a merchants checkout monitoring technology and evidence gathering techniques.
Henrico Merchants Can Detain Shoplifting Suspects for Police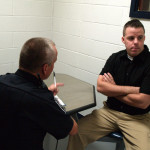 Virginia law allows a merchant to detain a suspected shoplifter not to exceed one hour pending arrival of a law-enforcement officer. If you have been accused of shoplifting, then you will likely be requested to accompany a loss prevention officer to a secure room for questioning. Henrico Police will likely respond to your location and take over the interrogation. REMEMBER: You are under no obligation to answer questions and any incriminating statements you make can and will likely be used against you at trial.
Let us review YOUR case. We can help!
6/1/2021