Top Rated Henrico County VA Criminal Lawyers • 1500+ Reviews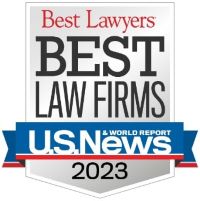 Riley & Wells Attorneys-At-Law is an established local Henrico County VA law firm that specializes in criminal law. Our Henrico VA criminal lawyers represent and defend clients who have been charged with violating a criminal offense. We are recognized as a "Best Law Firm" by U.S. News & World Report. The Henrico County law enforcement community is serious about enforcing the law. Many of the cases filed before Henrico Courts are criminal cases. You can benefit from our experience. Let us review your case. We are located in Henrico County a few miles from the Courthouse. Our firm has been positively reviewed more than any other law firm that defends criminal cases in Henrico County. We can help!
Put our experience to work for you – Let us review your case!
30,000+ Clients Represented
1500+ Client Reviews
60+ Years of Combined Experience
Experienced Henrico County VA Criminal Defense Attorney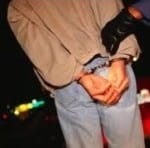 Our Henrico County criminal defense firm has the skill to develop creative solutions to deliver highly personalized service for each client after specializing in criminal law for over 60 collective years. We understand that being arrested and facing a term of incarceration can be an embarrassing, stressful & frightening experience. Our goal is to protect both your freedom and your future. This is not a time to be lectured about poor decision-making. Now is the time to focus on presenting your best defense before the Henrico Courts. CAUTION: Criminal law is a specialized area of law and can be very complicated. The case disposition may forever affect your future. Do not trust a law firm that lacks the necessary experience.
Top Rated Criminal Defense Attorney – Henrico County VA

Quick response, professional staff, great service, and the best outcome I could hope for.
Henrico Lawyers Dedicated to Defending Your Best Interests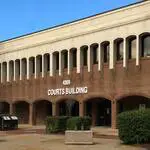 The criminal justice system can be overwhelming. If you are being investigated by law enforcement or have already been arrested then your prior acts may have been illegal. The best decision you can make now is to engage the best Henrico County VA criminal defense lawyer to protect you in your time of need. We will zealously represent and defend you through all of the stages of your case. Our Henrico VA criminal lawyers successfully defend clients accused of criminal offenses before the Henrico Courts every week. We believe that clients with criminal cases benefit when their lawyer specializes in criminal defense and regularly represents clients before the same Henrico County Judges every week.
Riley & Wells Attorneys-At-Law Defend Henrico VA Criminal Cases
Federal Offenses
Murder
Hit & Run
Robbery
Malicious Wounding
Forgery
Trespassing
Destruction of Property
Fraud
Concealed Weapon
Protective Order/Violations
Drugs
Firearm Offenses
Fake ID
Receiving Stolen Property
Prostitution
Reside in a Bawdy House
Probation Violations
Conspiracy
VASAP Violations
Sex Offenses
Worthless/Bad Checks
Obstruction of Justice
Brandishing a Firearm
Vandalism
Felon in Possession of Firearm
Free Consultation with Top Rated Henrico VA Criminal Lawyers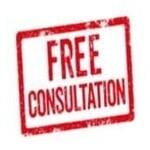 Our Henrico County criminal defense attorneys offer a free no obligation consultation for those individuals who have found themselves in the unfortunate position of having to defend a criminal case. The biggest issues for most are the lack of experience and legal knowledge. The average person does not understand how to best defend a Henrico County criminal case. Our experienced Henrico County VA criminal lawyers know the best tactics for obtaining the best results. We spend hours in the Henrico Courts every week and are familiar with the habits of the different judges and the law enforcement officers who make the arrests. This specialized knowledge is invaluable in order to best defend your criminal case.
Henrico VA Criminal Attorneys Recognized by Virginia Super Lawyers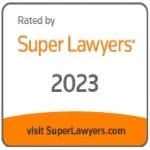 Super Lawyers is a rating service of outstanding lawyers from more than 70 practice areas who have attained a high-degree of peer recognition and professional achievement. Super Lawyers recognizes the top attorneys nationwide across a variety of practice areas and firm sizes using a patented process of independent research and peer input. Our Henrico VA criminal lawyers have been recognized as Virginia Super Lawyers since 2009 for criminal defense. No more than five percent of the lawyers in a state are named to Super Lawyers and no more than 2.5 percent are named to the Rising Stars list. This recognition is merit based. Retain a Henrico VA criminal defense attorney who has been recognized as a Virginia Super Lawyer.
Henrico Virginia Trial Courts Are Adversarial By Design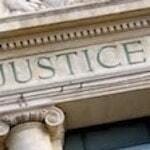 If you have been charged with violating a Henrico Virginia criminal law, then your case will eventually be set before the Henrico Courts. Criminal cases are adversarial by design. This involves a structured and formalized dispute between the Henrico Commonwealth Attorneys office and the defense. The adversarial system is designed to ensure a fair trial process subject to the rules of law and evidence by allowing each side to present their case and to be able to challenge the other's arguments and evidence. Depending on the seriousness of the charges, the case may progress through many of the criminal justice system stages. The Henrico Judge ultimately evaluates the evidence & arguments and makes a ruling.
The Arrest
Probable cause is required for an arrest. Probable cause simply means that there is a good reason to believe the suspect committed a crime. The "warrant requirement" means that the Henrico police officer must have an arrest warrant to make an arrest; however, there are numerous exceptions to this requirement, which is often when the offense in question was observed by the Henrico police officer.
If the police are going to question the suspect after the arrest while the suspect is in custody, then the police officers must inform the suspects of their Miranda rights: 1) right to an attorney, 2) the right to remain silent, and 3) the right to have your attorney present during questioning.
After the arrest, the suspect is taken to the police station for booking or processing. This will require being fingerprinted and photographed. Officials will confirm details such as full name and birth date. The magistrate then conducts a bail hearing to determine conditions for pretrial release.
Arraignment | Pre-trial
The arraignment is the first court appearance where the judge informs the defendant of his or her right to an attorney. The judge may also review bail.
Bail | Pre-Trial Release
A person who is held in custody pending trial or a hearing shall be admitted to bail unless there is probable cause to believe that he will not appear for the trial or hearing or if his liberty will constitute an unreasonable danger to himself or another.
Plea bargain
Many criminal cases are resolved where the defense and the prosecution agree to a specific outcome. Virginia judges usually abide by plea agreements, although they are not required to do so.
Preliminary hearing for felony cases
Felony cases initiated on an arrest warrant then proceed to what is called a preliminary hearing in the District Court. The Henrico Commonwealth's Attorney must present probable cause evidence to the Judge who then certifies the case to the grand jury if there is probable cause to support the charge. The primary difference between this procedure and the magistrate issuing an arrest warrant based on probable cause is that a Henrico VA criminal defense attorney can present evidence and/or cross-examine the prosecution's witnesses. If the defendant was indicted by the prosecutor then there is no preliminary hearing in the District Court.
Trial
Misdemeanor trials are held in the District Court with a Judge. Felony trials (or misdemeanor appeals from the District Court) are held in the Circuit Court, where the defendant has a right to trial by jury. At trial, the prosecution is required to present evidence to prove the defendant's guilt beyond a reasonable doubt. The defendant may present evidence, but that is not required. The lawyers for each party argue their respective case.
Verdict | Sentencing
In a jury trial, all jurors must agree that the evidence proves the defendant's guilt beyond a reasonable doubt. If the jury cannot agree, then a mistrial will be declared on the charges to which there is no agreement, and those charges may be tried again later before new jurors. In a Judge or bench trial, the Judge determines if the evidence is sufficient to prove the offense alleged.
Sentencing guidelines are prepared for the Judge hearing the case to assist in imposing a penalty if the defendant is found guilty. The jury does not receive any assistance from such guidelines. The guidelines assign point values for various aspects of the conviction, such as the nature of the crime and the defendant's criminal history, and then calculate a range for an appropriate sentence. Judges have leeway in determining the sentence, but often impose a sentence within the guidelines.
Legal Elite Henrico VA Criminal Lawyer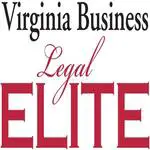 Virginia Business is dedicated to covering legal activity in every region of the Commonwealth. In cooperation with the Virginia Bar Association, top Virginia attorneys from various practice areas have been recognized as Legal Elite since 2000. There are over 23,000 legal practitioners in Virginia. Legal Elite recognitions are awarded to approximately 1400 attorneys each year. This is an exclusive list of top rated individuals who have been recognized by their peers for excellence. Only outstanding and experienced professionals are recognized by Virginia Business for being Legal Elite. A lawyer cannot purchase his or her way in to being recognized as a member of the Virginia Business Legal Elite community. Retain a Henrico VA Legal Elite criminal lawyer for your case.
Local Henrico County Attorneys Defending Your Constitutional Rights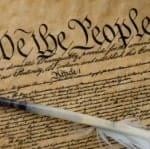 It is very important that you understand the various rights that the U.S. Constitution provides you if you have been accused of a criminal offense. Certain parts of the Constitution's Bill of Rights have had a major impact on the criminal justice system. Specifically, the fourth, fifth and sixth amendments of the Constitution have particular importance for those who have been accused of a crime. Our responsibility as your Henrico VA criminal lawyer will be to assert and protect those rights at every stage of your case. This area of constitutional law is virtually impossible to learn without the assistance of a top rated professional. The Sixth Amendment to the United States Constitution guarantees the following:
Right to counsel – In all criminal prosecutions, the accused shall enjoy the right to engage the attorney of his choice to defend the allegations.
Right to a public trial
Right to an impartial jury trial – verdict must be unanimous
Right to confront and cross-examine one's accusers
Right to be informed of the nature of the charges – an indictment must allege all the ingredients of the crime to such a degree of precision that it would allow the accused to assert double jeopardy if the same charges are brought up in subsequent prosecution
Right to a speedy trial – the U.S. Supreme Court has established a four-part case-by-case balancing test for determining whether the defendant's constitutional speedy trial rights has been violated. The four factors are:

Length of delay. A delay of a year or more from the date on which the speedy trial right "attaches" (the date of arrest or indictment, whichever first occurs) was termed "presumptively prejudicial," but the Court has never explicitly ruled that any absolute time limit applies.
Reason for the delay. The prosecution may not excessively delay the trial for its own advantage, but a trial may be delayed to secure the presence of an absent witness or other practical considerations (e.g., change of venue).
Time and manner in which the defendant has asserted his right. If a defendant agrees to the delay when it works to his own benefit, he cannot later claim that he has been unduly delayed.
Degree of prejudice to the defendant which the delay has caused.
Virginia Speedy Trial Statute Va. Code 19.2-243
Fifth Amendment Protections Henrico County Criminal Defense Attorney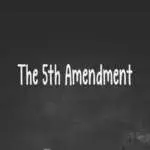 The Fifth Amendment of the U.S. Constitution outlines basic constitutional limits on police procedure and ensures that all criminal defendants receive due process of law and a fair trial. A top rated Henrico County VA criminal lawyer will ensure that your 5th Amendment constitutional rights are protected when your case is defended. The fifth amendment protects individuals in criminal prosecutions by limiting the government's power as follows: 1. The government is required to secure a Grand Jury indictment for felony crimes. 2. The government is prohibited from re-prosecuting a person for a crime for which he or she has been acquitted. 3. The accused is not required to testify against himself. Allow us to review your case!
Henrico VA Criminal Lawyer Assert Search & Seizure Defenses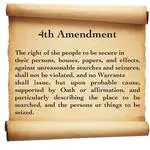 The laws of search and seizure are a part of just about every Henrico County criminal case. The fourth amendment of the U.S. Constitution guarantees that the right of the people to be secure in their persons, houses, papers, and effects, against unreasonable searches and seizures, shall not be violated, and no Warrants shall issue, but upon probable cause, supported by Oath or affirmation, and particularly describing the place to be searched, and the persons or things to be seized. Unfortunately, there are many exceptions to the search and seizure warrant requirement. Our Henrico County VA criminal lawyers will analyze the facts of your case specifically looking for any search and seizure violations in order to best defend your case.
"AV Preeminent" Rated Henrico VA Criminal Attorneys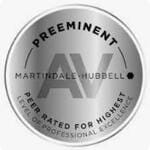 For over 135 years, Martindale-Hubbell has been the authority for evaluating legal professionals for ability and ethical standards through a Peer Review Rating system established by judges and attorneys. Riley & Wells Attorneys-A-Law is an AV Preeminent® rated criminal law defense firm. The highest Martindale-Hubbell peer rating standard. This rating is given to those who are ranked at the highest level of professional excellence for their legal expertise, communication skills, and ethical standards by their peers. Retain a Martindale-Hubbell AV Preeminent rated Henrico County VA criminal law office for your case. Review the law firm's legal rating and exercise caution before you secure representation with a firm that maintains an inferior rating for legal ability and ethical standards.
Henrico County Solicitation of Prostitution DISMISSED
Our Henrico VA Criminal Defense Attorneys represented a client arrested for soliciting prostitution in violation of Va. Code 18.2-346. The client responded to an ad for escort services on the Internet. The client arrived at a hotel in Henrico as the ad instructed. The "escort" was an undercover police officer. The Police were conducting a sting operation. The entire encounter was recorded on video. Our client subsequently made an offer to exchange money for a sex act. Our client was devastated by his poor decision-making and was terrified that this mistake would ruin his life. We convinced the court to dismiss the case based on various mitigating factors.
Henrico County VA Criminal Lawyer Client Review
Let us review YOUR case. We can help!
11/10/2015 | Updated 11/25/2023
Henrico County Lawyer << Previous <   > Next >> Henrico DUI / DWI Law