Henrico County VA Criminal Lawyer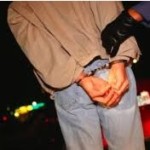 Riley & Wells Attorneys-At-Law is an established Henrico County VA law firm that specializes in defending criminal offenses. We understand that being arrested and facing a term of incarceration can be an embarrassing, stressful & frightening experience. You need an accomplished advocate for professional representation. Our goal is to protect both your freedom and future. This is not a time to be lectured about poor decision making. Now is the time to focus on presenting your best defense before the Henrico Courts.
CAUTION: Criminal law is a specialized area of the law and can be very complicated.  The case disposition may forever affect your future. Do not place your trust in a law firm that lacks the necessary experience.
Henrico Lawyers Dedicated to Defending Your Best Interests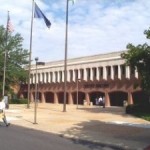 The best decision you can make now is to engage the best Henrico County VA Criminal Defense Lawyer to protect you in your time of need. Our criminal defense attorneys successfully defend clients who have been accused of criminal offenses before the Courts every week. We believe that clients benefit from a local law firm that represents clients before the same Henrico County Judges every week. Specializing in criminal law also helps us in securing the best possible outcome for our clients.
Top Rated Criminal Defense Attorney – Henrico County VA

Trust and integrity is simply the watch words for Riley & Wells. I live in NC and needed legal help in the state of Virginia. I called Riley & Wells and they handled all of my legal matters above and beyond any set standards. Everyone I spoke to on the phone or in email treated with the upmost respect. They took care of my legal issues to highest level of my satisfaction without me needing to travel back to VA. They are truly the best legal team that I have ever met. If you need a total professional legal team with super and affordable prices please call Riley & Wells.
Riley & Wells Attorneys-At-Law Defend Henrico VA Criminal Cases
Federal Offenses
Murder
Hit & Run
Robbery
Malicious Wounding
Forgery
Trespassing
Destruction of Property
Fraud
Concealed Weapon
Protective Order/Violations
Drugs
Firearm Offenses
Fake ID
Receiving Stolen Property
Prostitution
Reside in a Bawdy House
Probation Violations
Conspiracy
VASAP Violations
Sex Offenses
Worthless/Bad Checks
Obstruction of Justice
Brandishing a Firearm
Vandalism
Felon in Possession of Firearm
Local Henrico County Attorneys Defending Your Constitutional Rights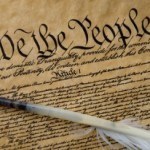 It is very important that you understand the various rights that the U.S. Constitution provides you if you have been accused of a criminal offense. Our responsibility as your lawyer will be to assert and protect those rights at every stage of your case. This area of constitutional law is virtually impossible to learn without the assistance of a professional. There are too many rights to list all of them here, but it is important to highlight the 6th Amendment to the United States Constitution.  This Amendment guarantees:
Right to counsel – In all criminal prosecutions, the accused shall enjoy the right to engage the attorney of his choice to defend the allegations.
Right to a public trial
Right to an impartial jury trial – verdict must be unanimous
Right to confront and cross-examine one's accusers
Right to be informed of the nature of the charges – an indictment must allege all the ingredients of the crime to such a degree of precision that it would allow the accused to assert double jeopardy if the same charges are brought up in subsequent prosecution
Right to a speedy trial – the U.S. Supreme Court has established a four-part case-by-case balancing test for determining whether the defendant's constitutional speedy trial rights has been violated. The four factors are:

Length of delay. A delay of a year or more from the date on which the speedy trial right "attaches" (the date of arrest or indictment, whichever first occurs) was termed "presumptively prejudicial," but the Court has never explicitly ruled that any absolute time limit applies.
Reason for the delay. The prosecution may not excessively delay the trial for its own advantage, but a trial may be delayed to secure the presence of an absent witness or other practical considerations (e.g., change of venue).
Time and manner in which the defendant has asserted his right. If a defendant agrees to the delay when it works to his own benefit, he cannot later claim that he has been unduly delayed.
Degree of prejudice to the defendant which the delay has caused.
Virginia Speedy Trial Statute Va. Code 19.2-243
Henrico County Solicitation of Prostitution DISMISSED
Our Henrico VA Criminal Defense Attorneys represented a client who was arrested for solicitation of prostitution in violation of Va. Code 18.2-346. The client responded to an ad for escort services on the Internet. The client arrived at a hotel in Henrico as the ad instructed. The "escort" was actually an undercover police officer. The Police were conducting a sting operation. The entire encounter was being recorded on video. Our client subsequently made an offer to exchange money for a sex act. Our client was devastated with his poor decision making and was terrified that this mistake would ruin his life. We convinced the court to dismiss the case based on various mitigating factors.
Henrico County VA Criminal Defense Attorney Client Review
Let us review YOUR case. We can help!
11/10/2015 | Updated 10/15/2019
Henrico County Lawyer << Previous <   > Next >> Henrico DUI Law