Henrico County Virginia Trial Lawyers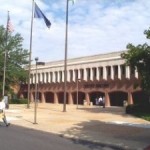 Riley & Wells Attorneys-At-Law concentrates its Henrico County law practice in the area of criminal law, which includes the more specialized areas of DUI & traffic law. Criminal law is considered by most to be a specialized area of the law. Representing yourself or placing your trust in a law firm that either juggles many areas of law or simply does not possess the necessary skill is a risky proposition because no two criminal cases are every exactly the same. Let us review your case. We can help.
Recognized for Legal Excellence & High Ethical Standards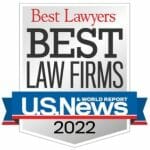 An excellent Henrico County Trial Attorney has the training and experience to focus on the parts of the case that make them unique. In addition to spotting the most important issue and presenting the best arguments, we also are skilled at mitigating the negative parts of each client's case. Our lawyers posses over 45 years of collective legal experience. We are routinely recognized for legal excellence and high ethical standards.
Riley & Wells Attorneys-At-Law Henrico Lawyers Client Review

Trust and integrity is simply the watch words for Riley & Wells. I live in NC and needed legal help in the state of Virginia. I called Riley & Wells and they handled all of my legal matters above and beyond any set standards. Everyone I spoke to on the phone or in email treated with the upmost respect. They took care of my legal issues to highest level of my satisfaction without me needing to travel back to VA. They are truly the best legal team that I have ever met. If you need a total professional legal team with super and affordable prices please call Riley & Wells.
Skilled Henrico County Criminal Defense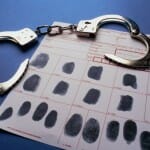 Criminal cases can either be a felony or a misdemeanor allegation. Felony allegations are more serious, but misdemeanor offenses can also trigger incarceration. In either event, the criminal case from the moment the Henrico Police begin investigating an alleged criminal offense all the way up to verdict can be a long and winding road. Our exceptional Henrico County Criminal Defense Attorneys will stand by your side to successfully navigate you through this complex system.
Top Law Firm for Criminal Defense – Henrico County VA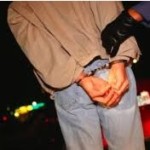 Every criminal case is a mix of criminal procedure and the substantive criminal law. Va. Code under Title 19.2, the Virginia Supreme Court rules and the Constitutions of the United States and Virginia govern criminal procedure. The substantive criminal law is primarily found in the Va. Code under Title 18.2. The best Henrico County Criminal Lawyers understand these laws and procedures and know how to best apply them to the facts of their client's case.
Henrico County DUI Defense Lawyers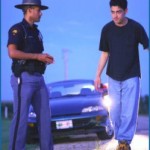 A proper DUI investigation requires strict attention to detail. Henrico County Police Officers and Virginia State Troopers that investigate DUI cases are highly trained. Likewise, skilled Henrico County DUI Lawyers understand what specifics to look for when representing a motorist who has been accused of driving drunk.  There are countless defenses that are recognized by the law and only DUI attorneys with the proper training and experience know how to find them and best present them to the Court.
Trial Lawyers that Specialize in DUI Law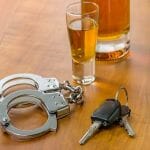 Our DUI lawyers understand the nuances of this area of the law and are intimately familiar with the Henrico Courts as local attorneys who represent clients before this court every week. We have successfully defended hundreds of DUI cases. Skilled representation is a must to help you navigate this maze of penalties and post-judgment requirements that the court has the authority to order. Effective DUI lawyers can negotiate the case where the Commonwealth's evidence overwhelming proves a violation.
Henrico VA Reckless Driving & Traffic Law Defense Specialist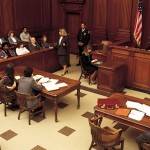 Henrico County is serious about prosecuting traffic offenders. The Henrico Traffic Court, also known as the General District Court, is where traffic cases are typically prosecuted. A courtroom can be an intimidating experience for many. A judge presides over the Court, a Commonwealth Attorney prosecutes the docket, and police officers testify about facts of the case. A traffic case can be a felony, a misdemeanor or an infraction. Increase your chances of success and retain a Henrico County Traffic Lawyer.
Criminal Law | DUI Law | Reckless Driving Law | Traffic Law
We can help! Let us review YOUR case!
11/10/2015 | Updated 5/2/2021