Henrico County Petit Larceny Defense Attorneys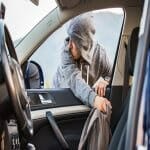 Petit larceny is the unlawful taking of personal property from another. Petit larceny is also referred to as petty larceny. The word "petit" is French for small. Va. Code § 18.2-96 criminalizes petit larceny as a larceny not from the person of another valued at less than $1,000 or as a larceny from a person at a value of less than $5. Petit larceny is a misdemeanor criminal offense except in cases involving a firearm or a third offense. The Henrico Commonwealth Attorney aggressively prosecutes these cases.
Top Rated Henrico County Petit Larceny Defense Attorneys

Quick response, professional staff, great service, and the best outcome I could hope for.
Experienced Henrico VA Criminal Law Trial Attorneys Fighting For You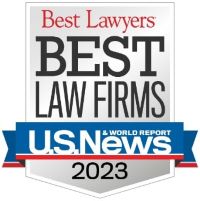 Riley & Wells Attorneys-At-Law is a premier local Henrico County criminal law defense firm successfully representing clients accused of petit larceny before the Henrico Courts for over 45 collective years. We understand that a petit larceny conviction can wreck your future. It can affect job applications, college applications, security clearances, and professional licenses and can result in deportation. In Virginia, convictions are permanent and cannot be expunged. Let us review your case. We can help!
NOTE: A petit larceny criminal accusation is not the same as a conviction
Local Henrico VA Petit Larceny Defense Lawyers Make The Difference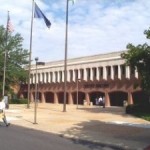 Our lawyers represent clients before the Henrico County Courts EVERY week. We believe clients benefit from this experience. Experienced trial lawyers who are regularly in the same courtrooms before the same Judges develop unique skills that can be used to protect future clients. CAUTION: Retain a professional for your case with the necessary experience. There is a lot riding on your case. Some lawyers simply do not possess the skills to defend your case properly.
Shoplifting is a Form of Larceny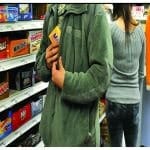 Shoplifting is charged when a person conceals merchandise or alters merchandise price tags to convert the merchandise to his own. The offense is punishable as petit larceny if the value of the merchandise is less than $1,000. This could be done by hiding the item under clothes or being placed inside a bag. The offense occurs as soon as the item is concealed. Shoplifting does not require leaving the store or going past the line of cash registers.
Petit Larceny Defenses Even if You Think You Are Guilty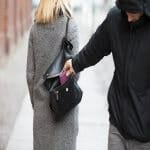 Petit larceny requires the taking of personal property without consent and that the taking be done with the intent to deprive the owner of the personal property at issue permanently. Lack of criminal intent can sometimes be insufficient. Consent, duress and ownership issues can create defenses. On the other hand, skilled attorneys can develop procedural defenses and attractive plea options to successfully resolve Henrico County petit larceny cases even if you think you are guilty of the accusation.
Let us review YOUR case. We can help!
6/2/2021