Henrico VA Traffic Lawyer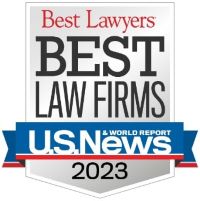 Henrico County Police and State Troopers aggressively enforce the traffic laws in Henrico VA. The State Troopers patrol the Interstates and the county police typically patrol the county. The Virginia Motor Vehicle Code classifies traffic offenses. A traffic offense can either be a felony, a misdemeanor, or a traffic infraction. The most serious offenses are felonies. Most traffic tickets are for infractions, but some are actually criminal misdemeanors. It is always a good idea to consult a traffic attorney for any traffic law violation. 
CAUTION: A Henrico VA Traffic Violation may increase the automobile insurance premium by as much as 79% depending on the offense according to Insurance.com
Experienced Henrico County VA Traffic Law Attorney
Riley & Wells is a prestigious local Henrico County VA law firm. Our lawyers have been representing clients before the Henrico Courts for decades. Our attorneys have accumulated over 45 years of collective traffic law experience. Our firm has been recognized by the legal community for superior legal ability and high ethical standards. We can help prevent bad things from happening to our clients. We examine every case in detail. Our goal is to secure each client the best possible outcome. We offer free no-obligation initial consultations.
Henrico County VA Traffic Lawyer Client Reviews

Trust and integrity is simply the watch words for Riley & Wells. I live in NC and needed legal help in the state of Virginia. I called Riley & Wells and they handled all of my legal matters above and beyond any set standards. Everyone I spoke to on the phone or in email treated with the upmost respect. They took care of my legal issues to highest level of my satisfaction without me needing to travel back to VA. They are truly the best legal team that I have ever met. If you need a total professional legal team with super and affordable prices please call Riley & Wells.
Traffic Law Penalties if Convicted – Henrico County VA
Fines up to $2,500
Incarceration for felony & misdemeanors
Loss of driving privileges
Moving violation demerit points
Increased automobile insurance premiums
Potential employment issues
Riley & Wells Attorneys-At-Law Can Defend Any Henrico VA Traffic Violation
Habitual offender
Eluding the police
Hit & Run
No valid driver's license
Fail yield to emergency vehicle
Driving revoked 18.-272
Suspended driver's license
Commercial driver violations
No automobile insurance
Handheld cellphone use while driving
Fail to "Move Over"
Out of state driver
Accidents
Moving violations
Restoration of driving privileges
Petition Henrico Circuit Court to Restore Virginia Driving Privileges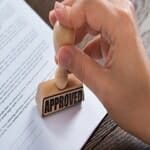 Convictions for certain offenses will revoke Virginia driving privileges. This can be the case with certain DUI convictions or from an old Habitual Offender revocation. In most cases, a driving privilege revocation will require that a Petition to Restore Driving Privileges be filed and argued before the Henrico County Circuit Court. We frequently represent clients with this Petition. A common scenario involves a petitioner from another state whose Virginia driving privileges were revoked by the Henrico Circuit Court.
Henrico County DUI Related Drive Suspended Nolle Prosqui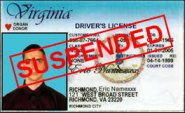 Va. code 18.2-272 is one of the more serious suspended driver offenses. It typically involves driving when prohibited due to a prior DUI conviction. It can also stem from driving in violation of a restricted license. Either way, it is a serious offense with serious penalties. Only a professional Henrico VA Traffic Attorney can protect your interests.
Henrico DUI REDUCED Possession Marijuana Accident Nolle Prosqui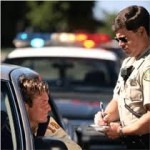 In this case, our client was charged with Possession of Marijuana, DUI, Refusal,  & Fail to Secure Load. We analyzed the client's case. It was our opinion that there were weaknesses in the prosecution's intoxication evidence. Additionally, there were issues related to the search & seizure of the plant material being illegal. We were able to successfully resolve our client's case. The DUI was reduced to reckless driving and all the other cases were nolle prosqui or dismissed.
Henrico Reckless Driving Speeding DISMISSED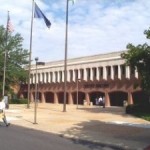 In this case, our Henrico County traffic lawyers represented an out-of-state client. The allegation involved speeding over 85 mph. Our client was charged with reckless driving speeding according to Va. Code 46.2-862. Reckless driving in Virginia is a criminal misdemeanor.  We were able to represent and protect the client without her having to return for court. In many instances, we can prevail with a motion to waive our client's appearance.  We convinced the Court to dismiss the case.
Contact us today for a free evaluation of YOUR case!
11/10/2015 | Updated 5/20/2021
Henrico Reckless Driving << Previous <            > Next >> Henrico Speeding