Top Rated Henrico County VA Traffic Lawyer • 1500+ Client Reviews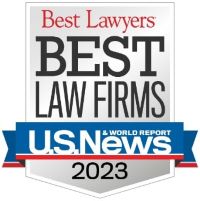 Henrico County is part of the Greater Richmond Region. Henrico County Police and State Troopers aggressively enforce the traffic laws in Henrico VA. The State Troopers patrol the Interstates and the county police typically patrol the county. The Virginia Motor Vehicle Code classifies traffic offenses. A traffic offense can either be a felony, a misdemeanor, or a traffic infraction. The most serious offenses are felonies. Most traffic tickets are for infractions, but some are actually criminal misdemeanors. It is always a good idea to consult a traffic attorney for any traffic law violation. CAUTION: A Henrico VA Traffic Violation may increase the automobile insurance premium by as much as 79% depending on the offense according to Insurance.com.
Experienced Henrico County VA Traffic Law Attorney
Riley & Wells Attorneys-At-Law is a prestigious local Henrico County VA law firm. Our lawyers have been representing clients before the Henrico Courts for decades. Our firm is a recognized "Best Law Firm" according to U.S. News & World Reports. Our attorneys have accumulated over 60 years of collective traffic law experience. Our firm has been recognized by the legal community for superior legal ability and high ethical standards. We can help prevent bad things from happening to our clients. Our firm has been reviewed more times than any other law firm that defends Henrico County VA traffic violation cases. We examine every case in detail. Our goal is to secure each client the best possible outcome. We offer free consultations.
Henrico County VA Traffic Lawyer Client Review

Excellent legal advice and professional representation. Highly recommended!!
Traffic Law Penalties if Convicted – Henrico County VA
Fines up to $2,500
Incarceration for felony & misdemeanors
Loss of driving privileges
Moving violation demerit points
Auto insurance policy increases
Potential employment issues
Exceptional Traffic Court Representation Henrico County VA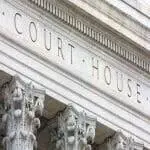 Traffic case goes before the Judge on the trial date in the Henrico General District Court. The defendant motorist must either retain a Henrico County VA traffic lawyer or the motorist must appear in court to defend the case. The procedural rules of trial are very rigid and are followed closely by the Judge. Non lawyers are often confused by these rigid procedural rules, especially the rules of evidence. Evidence and arguments are presented to the Judge.  Do not plead guilty or pre-pay a traffic ticket without first consulting an attorney. Improve your chances of successfully defending your case by retaining a top rated Henrico County VA traffic lawyer who will present your best defense. Let us review your case.
Riley & Wells Attorneys-At-Law Can Defend Any Henrico VA Traffic Violation
DUI
Habitual offender
Eluding the police
Hit & Run
No valid driver's license
Fail yield to emergency vehicle
Driving revoked 18.-272
Suspended driver's license
Commercial driver violations
Reckless driving
No automobile insurance
Handheld cellphone use while driving
Fail to "Move Over"
Out of state driver
Speeding ticket
Accidents
Moving violations
Restoration of driving privileges
Toll violations
Henrico County VA Attorneys Interstate Traffic Violation Defense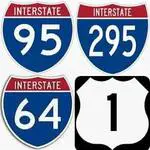 Henrico County's central Virginia location makes it the hub of various heavily travelled interstates and highways. Henrico County has the 3rd largest road network system in Virginia. Interstates 95, 295 and 64 crisscross the county. The Virginia Department of Transportation (VDOT) maintains over 700 miles of interstates and roadways in Henrico County. Henrico County Police & State Police patrol these highways and are aggressive with enforcement. The rest of the county is also regularly patrolled which include the communities of Short Pump, Glen Allen, Lakeside, Tuckahoe, Highland Springs, Sandston and Varina. Do not plead guilty to your case without first consulting a local top rated Henrico VA traffic attorney. In Virginia, a conviction is permanent and cannot be expunged.
Free Consultation with Most Rated Henrico VA Traffic Lawyers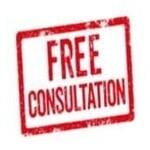 Some folks think they do not need a Henrico VA traffic lawyer for their case. One of the biggest issues with representing yourself is being able to make it to the courthouse for trial. The average person typically does not understand the best course of action to defend a particular traffic case. Experienced Henrico County VA traffic attorneys know the best tactics and options for obtaining the best results. Our lawyers spend hours in the Henrico VA Courts every week and are familiar with the habits of the different judges and the law enforcement officers who make the arrests and issue tickets for traffic violations. This local knowledge is invaluable in order to present the best defense.
Henrico VA Traffic Attorney Recognized by Virginia Super Lawyers Since 2009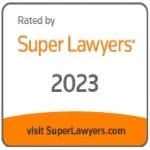 Super Lawyers is a legal rating service of outstanding lawyers from over 70 practice areas who have attained the highest degree of peer recognition and professional achievement. This organization recognizes the top rated lawyers nationwide across a variety of practice areas and firm sizes using a patented process of independent research and peer input. Our Henrico County VA law firm has been recognized by this publication since 2009. No more than five percent of the Virginia lawyers are named to this list and no more than 2.5 percent are named to the Rising Stars list. This recognition is merit based. Retain a Henrico County VA traffic attorney who has been recognized by Virginia Super Lawyers with this elite award.
Henrico Virginia Trial Courts Are Adversarial By Design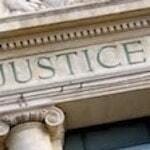 If you have been accused of a Henrico County VA traffic violation, then your case will eventually be set for trial before the Henrico County General District Court. Trials are adversarial in nature. This involves a structured and formalized dispute between the defense and the Henrico County Commonwealth Attorney's Office. The adversarial system is designed to ensure a fair trial according to the rules of law and evidence by allowing each party to present their case and challenge the other party's evidence and arguments. The Henrico County judge evaluates the evidence, arguments, and reaches a verdict. This system ensures that the prosecution meets its high standard of proof. Our Henrico VA traffic attorneys can help you with your case.
Virginia Uniform Summons Traffic Ticket Issued by Henrico Police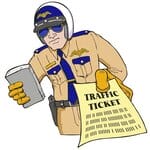 A Virginia Uniform Summons is the legal document issued by Henrico County VA law enforcement officers during a traffic stop. Motorists often refer to this document as either a traffic ticket or citation. The summons serves as legal notice for the alleged traffic violation. Signing the summons is not an admission of guilt. The summons advises you that a hearing will be at the Henrico County Courthouse on a particular date and time. A law enforcement can also issue a summons for criminal offenses such as reckless driving and other misdemeanor offenses. Allow our top rated Henrico VA traffic lawyers to review your summons. We can develop a defense strategy even if you think you are guilty.
Out of State Driver Retain Top Rated Traffic Lawyer Henrico VA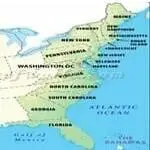 Out-of-state drivers must defend their Henrico County traffic ticket because a conviction will be reported back to the home state. The home state and automobile insurance company may then take action against the driver. Henrico County along the Interstate 95, 295 & 64 corridors. As such, many licensed drivers from other states like Florida, Georgia, South Carolina, North Carolina, Maryland, District of Columbia, Delaware, Pennsylvania, New Jersey, New York, Connecticut, Rhode Island, Massachusetts, Vermont, New Hampshire & Maine drive through Henrico VA. In many instances, we can make a motion to waive our client's appearance so that our client does not have to return to Henrico VA for the trial. Let our Henrico VA traffic lawyer review your case!
Holding Cell Phone While Driving is a Henrico VA Traffic Violation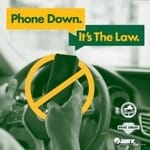 Henrico police aggressively enforces the Virginia "Hands Free" driving law. The law prohibits having a phone or handheld personal communication device in your hand while driving pursuant to Va. Code §46.2-818.2. The Henrico County police officer does not need to obtain evidence that you were doing anything in particular on the phone or device like texting to prove a violation. This offense is a moving violation demerit point offense. A conviction will post to the driving record. However, there are exceptions. The hands free law does not apply to drivers who are lawfully parked or stopped, drivers reporting emergencies, and drivers using an amateur or citizens band radio.
Petition Henrico Circuit Court to Restore Virginia Driving Privileges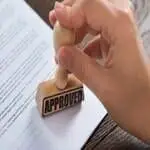 Convictions for certain offenses will revoke Virginia driving privileges. This can be the case with certain DUI / DWI convictions or from an old Habitual Offender revocation. The most common scenario that requires petitioning the Henrico Circuit Court for restoration of driving privileges is a conviction for third offense DUI / DWI within a 10 year period. In most cases, a driving privilege revocation will require that a Petition to Restore Driving Privileges be filed and argued before the Henrico County Circuit Court. We frequently represent clients with this Petition. A common scenario involves a petitioner from another state whose Virginia driving privileges were revoked by the Henrico Circuit Court years ago and needs the Virginia DMV block or hold removed.
Superb Avvo Rated Henrico VA Traffic Lawyers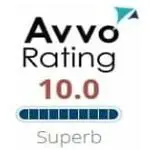 The Avvo Rating can help you find the right Henrico VA traffic lawyer. Avvo comes from "avvocato", which is Italian. Avvo is a legal directory that rates lawyers using a special model on a scale of 1 (Extreme  Caution) to 10 (Superb). Members of our Henrico VA traffic law firm maintain a 10.0 Superb Avvo rating. Avvo gathers relevant information from state bar associations, other organizations that license legal professionals and consumers to calculate the Avvo rating. The same set of standards is used for all lawyers evaluated. The Avvo rating is merit based. You cannot pay a fee to improve your Avvo rating. Exercise caution when you consult with a Henrico VA traffic lawyer who is not properly rated.
Henrico County Drivers License Traffic Violation Attorney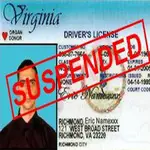 Driving on the highway in Henrico County without a driver's license can be more serious than you think. The Virginia motor vehicle code prohibits various different types of driver's license offenses. Some are just minor infractions like not having a valid driver's license in your possession and some are more serious like driving intoxicated with a revoked driver's license due to prior DUI / DWI convictions pursuant to Va. Code 46.2-391. A violation of 46.2-391 can actually be a felony. If you have been charged with a driver's license traffic violation then it would be wise to first consult with a top rated Henrico VA traffic lawyer. Your case may be more serious than you think.
Extensive Experience & Specialized Training Make Better Advocates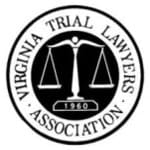 Our Henrico County VA traffic law firm includes members of some of the most prestigious legal organizations, such as the the Virginia Trial Lawyers Association (VTLA). The VTLA is dedicated to enhancing the skills, knowledge, and professionalism of trial lawyers. Our Henrico VA traffic lawyers receive special training on how to best defend Henrico County traffic cases every year from this organization among others. You will need a trial lawyer if you have a pending traffic case. It is in your best interests to consult a Henrico VA traffic lawyer with specialized training if you need representation before the Henrico Courts for a criminal law allegation or a summons for a traffic violation. We will present your best defense!
Henrico County VA Reckless Driving Speeding DISMISSED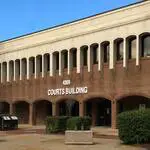 In this case, our Henrico traffic lawyers represented an out-of-state client who was licensed to drive in North Carolina. The allegation involved driving faster than 85 mph. Our client was charged with reckless driving speeding according to Va. Code 46.2-862. This law criminalizes driving faster than 85 mph regardless of the speed zone. Reckless driving in Virginia is a criminal misdemeanor. The penalties for a criminal misdemeanor reckless driving conviction can be severe. We were able to represent and protect the client without her having to return for court. In many instances, we can prevail with a motion to waive our client's appearance. Our Henrico County VA reckless driving lawyers convinced the Court to dismiss the case.
Henrico VA "AV Preeminent" Traffic Lawyer • Martindale-Hubbell Top Rating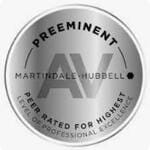 For over 135 years, Martindale-Hubbell has been the authority for evaluating the legal ability and ethical standards of attorneys through a Peer Review Rating system established by judges and attorneys. Riley & Wells Attorneys-A-Law is a Henrico County Virginia AV Preeminent® rated traffic violation defense law firm. The top Martindale-Hubbell rating standard. This is awarded to lawyers who are ranked at the highest level of professional excellence for legal expertise, communication skills, and ethical standards. Retain a top rated Martindale-Hubbell AV Preeminent rated Henrico VA traffic lawyer for your case. Review the law firm's legal rating and exercise caution before you retain a Henrico VA traffic attorney with an inferior rating for legal ability and ethical standards.
Henrico Traffic Violation Convictions Are Assessed DMV Demerit Points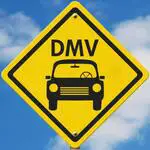 There are numerous types of DMV demerit point violations. Demerit points are assessed by the DMV when a driver is convicted of a demerit point offense in the Henrico Courts. Demerit points associated with a Henrico conviction remain valid for two years from the date the Henrico County offense is committed. Different violations carry different point assignments, depending on the seriousness of the offense. Convictions for serious offenses such as reckless driving carry 6 demerit points. One safe driving point is assigned for each full calendar year without any violations or suspensions. A motorist may accumulate a maximum of five safe driving points. For out-of-state drivers, the Henrico VA traffic conviction is eventually reported to the home state DMV.
Henrico VA Attorney for Traffic Violation Case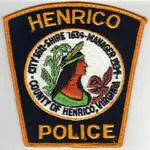 Henrico County is a large community and operates a busy Courthouse complex. Many of the cases before the Henrico Courts are for traffic violations. The Henrico law enforcement community aggressively enforces the traffic laws throughout the county. The Henrico Division of Police is a 600 member police department. It is the primary agency that investigates traffic violations and takes enforcement action. The other lead agency that enforces the traffic laws in Henrico County is the Virginia State Police. Our Henrico County VA traffic lawyers represent clients before the Henrico Courts regardless of which police agency case makes the arrest or issues the traffic ticket. We have the experience to present your best defense before the Henrico General District Court.
Driver Improvement Program For Henrico County VA Traffic Cases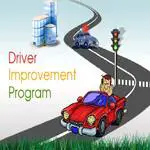 A Driver Improvement Program is an educational course designed to improve the knowledge and driving skills of participants. One of the main purposes of a Driver Improvement Program is to provide a pathway for traffic court defendants to mitigate the consequences of their Henrico County VA case. Completing a program may assist a top rated Henrico VA traffic lawyer in convincing the Henrico Judge to dismiss or reduce the case. The duration of a Driver Improvement Program can either be a 12 hour course or an 8 hour course. The program has in person and online formats. Consult our Henrico County traffic attorney to understand your options before you pursue a driver improvement program for your traffic case.
Contact us today for a free evaluation of YOUR case!
11/10/2015 | Updated 11/28/2023
Henrico Reckless Driving << Previous <            > Next >> Henrico Speeding