Henrico VA Grand Larceny Defense Lawyer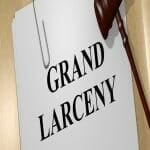 Grand larceny – like petit larceny – is the unlawful taking of personal property from another. The difference is that grand larceny is a felony punishable by imprisonment in a state correctional facility for up to 20 years. Va. Code § 18.2-95 defines grand larceny as a larceny from the person of anything worth more than $5 of value or larceny not from the person of another of goods worth $1,000 or more or larceny of any firearm. The Henrico Commonwealth Attorney aggressively prosecutes these cases.
Top Rated Henrico Attorneys Representing Clients Accused of Larceny

Quick response, professional staff, great service, and the best outcome I could hope for.
Experienced Henrico County Criminal Defense Attorneys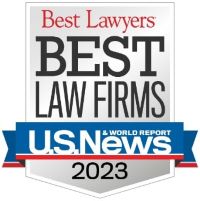 Riley & Wells Attorneys-At-Law is an established local Henrico County criminal law defense firm. Our lawyers have over 45 years of collective criminal law trial experience. We have extensive experience with defending grand larceny allegations before the Henrico County Courts. Our attorneys zealously defend each client with the goal to achieve the best possible outcome based on the facts of the case. Let us review your case. We can help!
REMEMBER: A felony arrest for grand larceny is not the same as a conviction
Henrico VA Criminal Law Trial Attorneys Defending Larceny Cases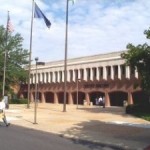 Every element of a criminal offense must be proved beyond a reasonable doubt. Successfully challenging the value element can mean the difference between felony grand larceny and misdemeanor petit larceny. This difference is huge. Our experienced trial lawyers know when to make the proper evidence objections and on what basis to limit damaging evidence. This is just one example of why it is important to retain the best lawyer to defend your Henrico grand larceny case.
Shoplifting Can Be a Grand Larceny Felony if the Value is over $1000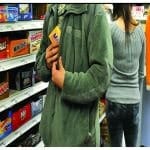 A person is guilty of shoplifting if merchandise is concealed, merchandise price tags are altered with the intent to convert the merchandise to his own, or if he assists others in performing either of these acts. The offense is punishable as grand larceny if the value of the merchandise is over $1,000. The offense occurs as soon as the item is concealed. Shoplifting does not require leaving the store or going past the line of cash registers.
Let us review YOUR case. We can help!
6/3/2021