Virginia Reckless Driving Lawyers That Defend New York Drivers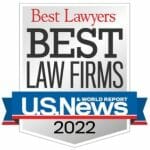 Riley & Wells Attorneys-At-Law are specialized Virginia Reckless Driving Lawyers. Our law firm has over 45 years of collective experience. We know how to protect our clients who are licensed drivers from the Empire State. Our lawyers regularly consult with New York drivers who have been accused of criminal misdemeanor reckless driving every day. The most common incident involves speeding on I-95, I-85, I-81 or Route 13 on the Eastern Shore. Excessive speed in New York is almost always a minor traffic ticket.
***Our attorneys are licensed to practice law in all Virginia Courts***
New York Drivers Ticketed for Reckless Driving Speeding In Virginia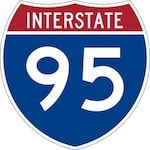 Reckless driving is classified as a criminal misdemeanor offense in both New York and Virginia. A reckless driving conviction can be punishable with a jail sentence, loss of driving privileges, points on the driving record, and fines in both states. Then tack on the automobile insurance policy hike if convicted of reckless driving. The biggest difference between the New York and Virginia reckless driving laws is that Virginia criminalizes speeding alone according to Virginia Code 46.2-862.
CAUTION: Consult a Virginia Attorney Before Pleading Guilty to Reckless Driving
NY Drivers Incarcerated For Reckless Driving Speeding in VA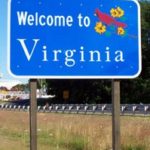 New York motorists are shocked to learn that merely speeding without any other erratic or dangerous driving is a criminal offense in Virginia. The maximum penalty of 12 months in jail and fines of up to $2500 are also frightening. New York law does not automatically criminalize excessive speed like Virginia. Virginia code 46.2-862 criminalizes excessive speed where the speed evidence is over 85 miles per hour or 20 miles per hour above the posted speed limit. A typical scenario involves a New York motorist who is simply driving through Virginia on the Interstate. The speed limit in some places on Virginia Interstates is 70 miles per hour. This can trigger being charged with a criminal misdemeanor offense for merely speeding 16 miles per hour over the posted speed limit of 70 miles per hour because speed in excess of 85 miles per hour is a Virginia reckless driving violation.
NOTE: A charge of reckless driving is NOT a conviction
Simply Exceeding The Speed Limit in Virginia Can Be Reckless Driving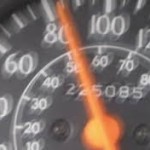 In Virginia, speed alone can prove a violation of the reckless driving law. The essential element the prosecution is required to prove is that the alleged driver was operating a motor vehicle at an excessive speed. The prosecution does not have to prove that the driver intended to speed or intended to violate the reckless driving law. In Virginia, every case goes before the Judge on a trial date. A conviction for reckless driving in Virginia will be reported to the New York DMV. The conviction will post to the New York record and subsequently the automobile insurance company. Virginia convictions are permanent and cannot be expunged. On the other hand, reckless driving in New York requires excessive speed to be combined with one or more factors that make the driver a danger to others.
New York Drivers Shocked Speeding is Reckless Driving in VA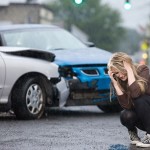 New York drivers are often shocked to learn of Virginia's Reckless Driving Speeding Law. In New York, NY Penal L. § 15.05(3) defines recklessly as: "A person acts recklessly…when he is aware of and consciously disregards a substantial and unjustifiable risk that such result will occur or that such circumstance exists. The risk must be of such nature and degree that disregard thereof constitutes a gross deviation from the standard of conduct that a reasonable person would observe in the situation…" To be found guilty of reckless driving in New York, the state must prove the elements. According to NY VTL § 1212, those elements required that the state prove that the motorist drove in such a way that it "unreasonably interfere[d] with the free and proper use of the public highway, or unreasonably endanger[ed] users of the public highway."
NY Driver's Reckless Driving Conviction in VA Will Affect Auto Insurance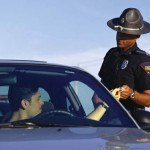 In some cases, the evidence in a Virginia reckless driving case is not serious enough to either trigger a jail sentence or loss of driving privileges. That does not mean you should plead guilty to reckless driving. Aside from having a permanent criminal conviction, the automobile insurance penalty is stiff. According to a study conducted by Insurance.com, a conviction for reckless driving will on average increase the automobile insurance policy by 73% or $1,046 EACH YEAR.
Let us review YOUR case. We can help!
6/28/2019|Updated 1/22/2022