Virginia Gun Lawyer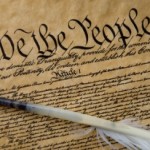 Virginia firearm laws can be very confusing. Only the most experienced Virginia gun law attorneys will be able to defend your legal rights as guaranteed by the U.S. Constitution. We understand this because we possess over 45 years of collective criminal law experience and wrote the Virginia Gun Law book. If you have been charged with a gun-related crime in the Richmond-Petersburg Central Virginia area, then you need the help of a professional.  Contact us for a free evaluation of your case.
"A well regulated Militia, being necessary to the security of a free State, the right of the people to keep and bear Arms, shall not be infringed."
U. S. Constitution, 2nd Amendment
VA Firearms Law Attorneys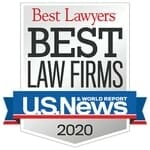 Despite the clarity and simplicity of these words, many law-abiding citizens find themselves facing incarceration simply because they either owned or carried a firearm while protecting their right to defend themselves from criminals or simply for being caught at the wrong place at the wrong time while legally carrying a firearm. Without the right attorney by your side, you could easily be trampled over by the courts and the prosecuting attorney. Your personal liberty may be at stake.

Make sure this doesn't happen to you! If you have been charged with a gun crime anywhere in Central Virginia, then make the call that could be the difference between your rights as an American citizen being upheld and a future that has been forever changed for the worse.
We Defend Virginia Firearm Cases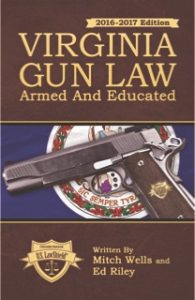 If you have been arrested for any firearms offense in Virginia, then you have nothing to lose by asking for a free case evaluation from the law firm that wrote the book on Virginia Gun Law. We have successfully defended many clients accused of being in violation of various firearm offenses. We stand by our clients, even when they are staring down unfair charges that can lead to long-term prison sentences for simply exercising their rights. We work tirelessly to explore every possible defense available to secure each client the best possible outcome. We can defend any Virginia criminal case involving a firearm, but primarily practice in the following central Virginia jurisdictions:
Richmond
Henrico
Chesterfield
Hanover
Goochland
Caroline
Colonial Heights
Petersburg
Lawrenceville
Greensville
Sussex
Prince George
New Kent
Dinwiddie
Hopewell
The Smartest Defense Team You Can Retain for a Virginia Firearms Offense
Federal gun charges carry a lot of weight, and often have felony sentencing. Do not let an exaggerated gun charge ruin your future or your freedom as a citizen by unfairly giving you felon status. We can defend against federal charges, including:
Unlawful possession of a firearm
Unlawful sale of a firearm
Felon in possession of a firearm
Illegal possession of a firearm by a minor
Assault with a dangerous weapon
Intentional or reckless discharge of a firearm
Illegal transportation of firearms
Illegal possession of regulated firearms
Virginia Gun Laws
Virginia is a "Stand Your Ground" and "Open Carry" state; however, there are still various laws that restrict and criminalize firearm use and/or possession.  We have the knowledge and skill to defend any Virginia firearm case including:
Illegally carrying a concealed weapon
Discharging a gun in public
Reckless handling of a firearm
Hunting while intoxicated
Brandishing a firearm
Attempt to purchase or possess offenses
Unlawful possession
Carrying a gun in a prohibited place (i.e.,School, Airport, Courthouse)
Use of a firearm in the commission of a felony
Virginia and federal laws have also criminalized various offenses if a handgun or other firearm is within accessible reach. Just by virtue of another crime, the legal possession of a firearm can mean an enhanced or extra charge that could mean a huge difference in sentencing. Let us help you defend against tacked-on firearms charges relating to:
Drug possession or sales
Assault, aggravated assault
Domestic abuse
Criminal sexual conduct
Burglary, robbery, theft
Kidnapping or false imprisonment
Virginia Restoration of Gun Rights Lawyers
Many Americans cherish their constitutional right to bear arms. This right is not absolute and can be lost due to various circumstances. A felony criminal conviction is the most common basis that triggers a loss of this right. However, the loss of firearm rights does not have to be permanent. Our attorneys can assist clients who have lost their firearm rights petition the court to restore gun rights.
Let us review YOUR case for free today. We can help!
4/7/2017 | Updated 4/22/2021