Virginia Reckless Driving Lawyers Defending North Carolinians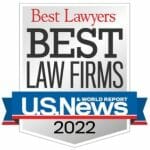 Riley & Wells Attorneys-At-Law successfully defend North Carolina licensed drivers in Virginia. Our attorneys have over 45 years of collective experience. Our law firm receives calls every day from North Carolina motorists charged with reckless driving. The most enforcement occurs on I-95, I-85, I-77, I-81 and U.S. Route 13. We have the experience to properly defend your Virginia reckless driving case. Call today for a free case evaluation.
***Our attorneys are licensed to practice law in all Virginia Courts***
North Carolina Drivers Ticketed For Reckless Driving Speeding In Virginia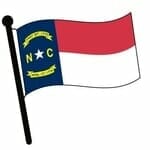 What happens in Virginia does not stay in Virginia. North Carolina licensed drivers beware: If you violate a Virginia traffic law, such as reckless driving, and are convicted then the conviction will be reported to the North Carolina Department of Motor Vehicles (DMV). The Virginia court will first report the conviction to the Virginia DMV. The Virginia DMV will create a driver record based on the conviction, if a driver record does not already exist, and forward the conviction to the North Carolina DMV.
CAUTION: A reckless driving conviction will on average increase the automobile insurance policy by 73% or $1,046 EACH YEAR
NC Drivers Charged With Reckless Driving in VA – Client Reviews

Trust and integrity is simply the watch words for Riley & Wells. I live in NC and needed legal help in the state of Virginia. I called Riley & Wells and they handled all of my legal matters above and beyond any set standards. Everyone I spoke to on the phone or in email treated with the upmost respect. They took care of my legal issues to highest level of my satisfaction without me needing to travel back to VA. They are truly the best legal team that I have ever met. If you need a total professional legal team with super and affordable prices please call Riley & Wells.
NOTE: Virginia does not have Prayer For Judgement.
VA Reckless Driving Convictions Will Be Reported To The North Carolina DMV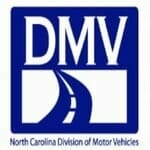 The North Carolina DMV will post Virginia convictions to the North Carolina driving record. The North Carolina DMV may suspend driving privileges in North Carolina depending on the conviction. Insurance points will then be assessed according to the North Carolina Insurance Rate Bureau. A Virginia conviction may lead to a driver's license suspension by the North Carolina DMV and significant insurance increases according to North Carolina Department of Insurance policy.
NOTE: issuance of a Virginia Uniform Summons (the "traffic ticket") is NOT a conviction.
Speeding Can Turn Into A Misdemeanor Criminal Reckless Driving Offense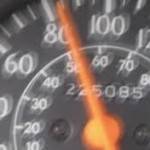 Virginia code 46.2-862 is the most commonly enforced Virginia reckless driving law. This law criminalizes speed where the speed evidence is either 20 miles per hour above the posted speed limit or in excess of 85 miles per hour. Reckless driving in Virginia is a criminal misdemeanor offense. The speed limit on many Virginia interstates is 70 miles per hour. This means a North Carolina driver can be charged with criminal misdemeanor reckless driving if driving 16 mph over the 70 mph speed limit.
North Carolina Drivers Need A Local Virginia Lawyer For All Traffic Violations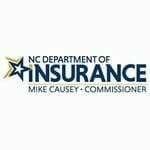 The North Carolina DMV and automobile insurance companies are notified only when there is a conviction. No notification is made when the summons or ticket is issued.  Every North Carolina driver who has been cited in Virginia for reckless driving or any traffic violation needs a Virginia Traffic Attorney. Most North Carolina residents want to protect their driving privileges, their driving records, and their automobile insurance policies.
North Carolina DMV Will Suspend Driving Privileges
The North Carolina DMV has the authority to suspend a North Carolina drivers license if there is a conviction for certain speeding cases even if the conviction is from another state. To avoid a suspension, the ticket must be contested. According to N.C. 20-16, the North Carolina DMV has the authority to suspend driving privileges as follows:
2 convictions of speeding over 55 mph within a 12 month period
1 conviction of speeding over 55 mph and 1 conviction of reckless driving within a 12 month period
1 conviction of speeding over 55 mph and 1 conviction of aggresive driving within a 12 month period
a conviction for speeding over 75 mph where the maximum speed is less than 70 mph
a conviction for speeding in excess of 80 mph where the maximum speed is 70 mph

North Carolina Department of Insurance Safe Driver Incentive Plan
The North Carolina Safe Driver Incentive Plan (SDIP) was created by state law to give drivers a financial incentive to practice safe driving habits. SDIP points are charged as follows for convictions and at-fault accidents occurring during the Experience Period (the three-year period preceding either the date an individual applies for coverage or the insurance company prepares to renew an existing policy). No SDIP points will be charged for Speeding 10 mph or less over the posted speed limit provided the violation did not occur in a school zone and there is not another moving traffic violation for the experience period.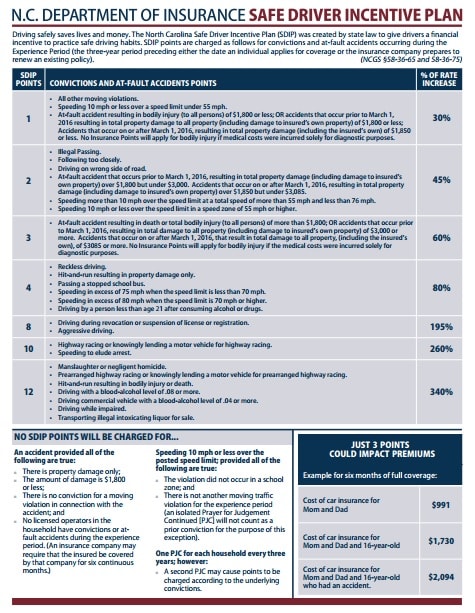 Let us review YOUR case. We can help!
2017 | Updated 1/22/2022