Richmond Virginia Lawyers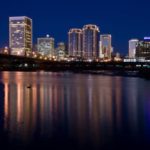 Richmond is the capital of the Commonwealth of Virginia and the center of the center of the Richmond Metropolitan Area. Richmond is the fourth-most populous city in Virginia and the Metropolitan Area is the third-most populous metro area in the state. Richmond is the home of the Supreme Court of Virginia, the Court of Appeals of Virginia and the United States Court of Appeals for the Fourth Circuit. The U.S. District Courts and Bankruptcy Courts for the Eastern District of Virginia have a Richmond Division.
Richmond Trial Court Attorneys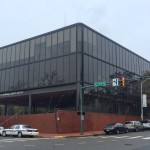 However, the most popular courts in Richmond VA are the state trial courts: Circuit Court, General District Court & Juvenile and Domestic Relations District Court. The Richmond Circuit Court is a court of record that has appellate jurisdiction over the district courts and original jurisdiction over major civil cases and all felony criminal cases. The General District Court is further divided into 4 divisions: Criminal Division, Civil Division, Traffic Division, Manchester Division. The District Courts are the courts that most Virginians have contact with. The jurisdiction of the General District Courts is generally limited to traffic cases and other misdemeanors, civil cases involving amounts of under $25,000.
The District Courts are not courts of record, meaning that they do not keep detailed records of their proceedings and their decisions provide no precedent to be cited in other proceedings. Proceedings before the District Courts are less formal than those brought before higher courts in the state and are heard and decided by a judge.
The legal field is extremely large and complex. Most Richmond VA Lawyers specialize in a particular area of law. Attorneys that do not focus their law practice to a specific area are called general practitioners. If you are searching for a Richmond VA attorney to help you solve your specific legal problem, then you have now come to learn that there are many different types of lawyers. Regardless of your legal problem, there is a Richmond Virginia lawyer out there who specifically deals with your issue and can help you.
Riley & Wells Attorneys-At-Law is an established local Richmond Virginia criminal trial law firm that concentrates its law practice in the area of criminal law, DUI law, and reckless driving traffic law.
Criminal Law. If you or a loved one has been charged with a crime, then a Richmond VA Criminal Lawyer is the type of lawyer you should turn to. Our skilled criminal attorneys are knowledgeable in areas related to criminal law, including issues related to bail, arraignment, arrest, pleas and any issues relating to the criminal trial itself.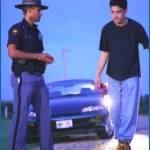 DUI Law. Driving Under the Influence (DUI) is a specific type of criminal offense. Any motorist who has been drinking alcohol or using drugs, and chooses to operate a motor vehicle, runs the risk of being pulled over by a police officer. Failure to satisfactorily complete a series of field sobriety tests or a breathalyzer test will trigger an arrest for DUI. In that situation, you will need to hire a Richmond DUI lawyer to handle the case. A good DUI lawyer can handle all aspects of the case from start to finish. A competent lawyer will clarify the legal issues and make sure the client understands what is happening and what will happen in the months to come. There may be several hearings, including a trial. Our DUI attorneys will assist you every step of the way whether its challenging the constitutionality of the traffic stop, the validity of the breath test or arguing for a reduced sentence.
Traffic Law. Many think they can represent themselves if issued a traffic ticket. This is sometimes the case, but the Virginia traffic law can be more complex than you think. A good and honest Richmond Traffic Attorney should be able to quickly tell you whether a case is worth it or not. Reckless driving is the most popular type of traffic case. Every reckless driving case is worth defending.
Choosing a good Richmond Virginia Lawyer can be an overwhelming task. The internet and phone book are overrun with lawyers. Do your homework before you retain a Richmond VA attorney. Word of mouth, reviews from prior satisfied clients and lawyer ratings are often a great way to find a reputable attorney.
Richmond VA Lawyer Client Reviews

Let us review YOUR case. We can help!
11/10/2015 | Updated 10/14/2019