Richmond VA Assault & Battery Lawyer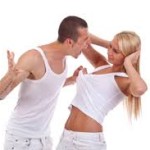 Assault & Battery cases include various kinds of confrontations. Domestic disputes, bar fights and verbal confrontations that escalate are the most common types of violations. Assault & Battery is a criminal offense according to Va. Code Sections 18.2-57 and 18.2-57.2. The more serious cases involve sexual allegations and/or malicious wounding claims. In some instances, depending on the evidence and prior convictions, an assault can be prosecuted as a felony under various different provisions of Virginia law.
Assault & Battery Defense Attorney Client Review – Richmond Virginia

Quick response, professional staff, great service, and the best outcome I could hope for.
Richmond Criminal Defense Attorneys Defending Assault & Battery Cases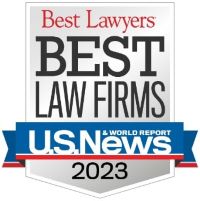 Riley & Wells Attorneys-At-Law is a local Richmond VA criminal defense law firm. We are recognized as a "Best Law Firm" by U.S. News & World Report for defending criminal law cases like assault & battery. Our lawyers possess over 45 years of collective criminal law trial experience. We maintain the highest legal ratings for legal ability and ethical standards. We represent clients before the Richmond VA Courts every week. You can benefit from our experience. Let us review your case.
Criminal Domestic Violence Assault Cases Are Serious
J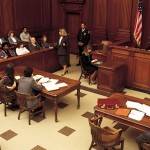 udges and prosecutors do not take assault and battery allegations lightly. Do not attempt to defend your assault & battery case without a professional. Convictions are permanent and can lead to incarceration. Our lawyers regularly defend these types of cases in the Richmond Courts and can present your best defense. We can help you understand the allegation you are facing and the possible defenses. We will examine the facts of your case and develop the best arguments for trial.
Virginia Assault & Battery Self-Defense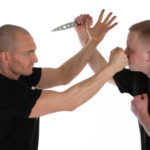 Virginia is a stand your ground state. If you are not at fault when attacked, then you can stand your ground and use reasonable force to defend yourself. The amount of force used must not be excessive and must be reasonable in relation to the threat. If under the circumstances, you did not provoke the fight, and you reasonably fear under the circumstances that you are in imminent danger of bodily harm, then you may use no more force as reasonably necessary to protect yourself from the perceived harm.
Felony Assault & Battery on Law Enforcement DISMISSED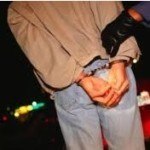 Our client was arrested for Assault & Battery on Law Enforcement in Richmond VA. The client was arrested at his residence as the Richmond Police were serving an arrest warrant. Our client was resisting arrest as the police were removing him from his house in the middle of the night, but he maintained that any contact with the officer was simply accidental and not intentional. At trial, we were able to convince the Judge that there was insufficient evidence to prove a violation. Case dismissed.
Richmond VA Attorney convinces Court to DISMISS Assault & Battery
Our client was at a popular night club in downtown Richmond, Virginia when a fight broke out. Our client was enjoying an evening socializing with friends. Our client was somehow erroneously singled out as being a participant in the fight. During the melee, our client found himself in a position where he had to defend himself. A large man charged toward our client. Our client acted in self-defense and delivered a blow that knocked out the charging combatant with one punch. Our client was arrested for assault. At trial, we presented sufficient self defense evidence that convinced the Judge to dismiss the case.
Do not give up hope and protect your rights by contacting us today!
11/10/2015 | Updated 4/25/2021
Richmond Marijuana Lawyer << Previous < > Next >> Richmond DUI Lawyer