Experienced Richmond VA Criminal Lawyer • 1400+ Client Reviews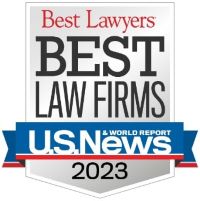 Riley & Wells Attorneys-At-Law is an established Richmond VA criminal law defense firm. Our attorneys have accumulated over 60 years of collective criminal law experience. We represent clients before the Richmond VA Courts every week. Our attorneys are also active members of various legal organizations such as the Virginia Association of Criminal Defense Lawyers and the Virginia Trial Lawyers Association. We believe that clients benefit from a law firm that specializes in defending Richmond VA criminal cases.
CAUTION: Criminal law is a specialized area of the law and can be very complicated.  The case disposition may forever affect your future. Do not place your trust in a law firm that lacks the necessary experience.
Criminal Defense Attorneys Richmond VA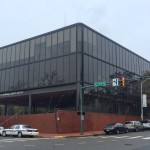 An arrest can be a frightening experience. We understand that. Our Richmond VA criminal law attorneys have dedicated their careers to defending those who have been accused of wrongdoing by the government. Our lawyers take the time to listen and understand your case. We will be your advocate. A Virginia criminal conviction is permanent and cannot be expunged. Our goal is to secure you the best possible resolution. You can benefit from our experience. Let us review your case.
Richmond VA Criminal Law Attorney Client Review

Quick response, professional staff, great service, and the best outcome I could hope for.
Riley & Wells Attorneys-At-Law Defend Richmond VA Criminal Cases
Federal Offenses
Murder
Protective Order/Violation
Discharging a firearm in public
Robbery
Malicious Wounding
Forgery
Solicitation of Prostitution
Concealed Weapon
False Pretenses
Drugs
Ignition Interlock Violations
Alcohol Offenses
Asset Forfeiture
Fake ID
Sexual Battery
Failure To Appear/Capias
Reckless Handling of a Firearm
Manslaughter
DUI
Fraud
Petty Larceny
Trespassing
Hit & Run
Vandalism
Domestic Violence
Abduction
Firearm Offenses
Probation Violations
Larceny
Receiving Stolen Property
Prostitution
Reside in a Bawdy House
Felon in possession of firearm
Destruction of Property
Conspiracy
Sex Offenses
Worthless/Bad Checks
Obstruction of Justice
Brandishing a Firearm
Shoplifting
VASAP Violations
Gun in Airport
Richmond VA Federal Criminal Law Attorney for Eastern District of VA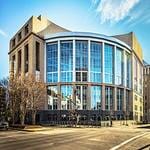 Federal criminal charges tend to be more serious and carry penalties that are more severe than Virginia state criminal charges. For this reason, it is critically important to retain the best Federal Criminal Law Defense Attorney if you are being investigated by the federal authorities or have already been accused of a federal crime. Our skilled federal criminal lawyers represent and defend clients before the Eastern District of Virginia's federal court.
Effective Richmond VA Criminal Trial Lawyers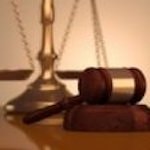 Riley & Wells Attorneys-At-Law is rated "AV Preeminent" by Martindale-Hubbell for the highest level of professional excellence in legal ability and ethical standards. We appear before the Richmond Courts everyday successfully representing clients. We believe that our clients benefit from this philosophy because it enables our lawyers to both advocate and engage daily with the same Judges to ensure that our client's best possible defense is presented.
Top Criminal Law Representation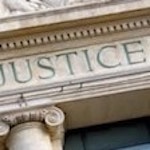 Our Richmond Criminal Defense Attorneys have the experience, integrity, and expertise you need to protect your rights. We have earned the respect of Richmond judges and prosecutors as skilled trial attorneys who know how to both effectively defend criminal cases and who are not afraid to challenge the evidence in tough cases. We fight for our clients using every resource the law allows to achieve the best possible outcome and consider guilty pleas only when they are in the best interest of our clients.
Let us review your case. We can help!
11/10/2015 | Updated 4/25/2021
Richmond Lawyer << Previous < > Next >> Underage Alcohol Lawyer