Effective Richmond VA Speeding Ticket Lawyer • 1400+ Client Reviews
Police Officers and State Troopers in Richmond VA issue speeding tickets throughout Richmond VA. In fact, the speeding ticket is probably the most common type of traffic violation in Richmond VA. The law enforcement community in Richmond VA consists of several police departments, all of which regularly issue speeding tickets. A skilled Speeding Ticket Attorney can insure that your rights are protected, that you are not intimidated in the courtroom and that you increase your chances of securing the best result. Increase your chances of successfully dealing with your speeding ticket in Richmond VA by contacting us today for a free initial consultation.
CAUTION: A speeding ticket conviction will on average increase the automobile insurance premium by as much as 30% EACH YEAR, according to a study conducted by Insurance.com
Speeding Ticket Defense Attorneys Richmond VA
Riley & Wells Attorneys-At-Law is a prestigious local Richmond VA law firm that successfully defends speeding ticket cases. We represent clients in the Richmond General District Courts every week. The facts of each case can vary, but we have the knowledge and expertise to select the best defenses and arguments for your particular circumstances. Our lawyers have accumulated over 60 years of collective experience. We are recognized by the legal community for excellence in legal ability and the highest of ethical standards. Clients who are serious about being protected before the Courts want professional representation.
Richmond VA Speeding Ticket Attorney Client Review

Fantastic results from a Professional Team that answered every question promptly. Can't argue with great results! Highly recommended.
VA Speeding Ticket Penalties
Excessive fines and court costs
Increased automobile insurance premiums
Assessment of DMV demerit points
Loss of driving privileges depending on speed or prior convictions
Richmond VA Reckless Driving Speeding Ticket Attorneys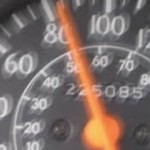 The most serious type of Richmond VA speeding ticket is the reckless driving speeding ticket. Driving a motor vehicle at a speed of 20 mph or more above the speed limit is reckless driving in Virginia pursuant to Va. Code 46.2-862. Reckless driving is a criminal class one misdemeanor violation. This reckless driving speeding ticket law is strictly enforced. Virginia State Troopers, Richmond Police & VCU Police aggressively patrol the City of Richmond and Interstate 95.
Traffic Court Representation for Speeding Cases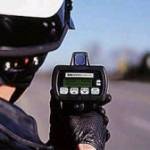 Richmond VA police officers use RADAR, LIDAR and the PACE method to gather evidence in speeding cases. This evidence forms the basis to conduct a traffic stop and issue a speeding ticket. We have a clear understanding of these law enforcement speed detection methods. Our lawyers know the Virginia speeding laws, traffic court procedures, and various technical defenses. This knowledge base along with extensive experience helps us secure our clients the best possible results.
Riley & Wells Attorneys-At-Law Can Defend Any Richmond VA Speeding Ticket
•46.2-862 Reckless Driving – Speeding
•46.2-870 Speeding
•46.2-871 School Buses
•46.2-872 Vehicles Under Special Permits
•46.2-873 School Zone
•46.2-873.1 Nonsurface Treated Highways
•46.2-874 Business or Residential District
•46.2-875 Certain Other Highways
•46.2-877 Impeding the Flow of Traffic
•46.2-878 Authority to Change Speed Limits
•46.2-878.1 Highway Work Zone
•46.2-878.2 Certain Residential Districts
•46.2-881 Bridges, Tunnels and Interstates
•46.2-947 Highway Safety Corridor
VCU Police Aggressively Enforce The Speed Limit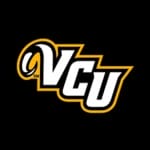 VCU Police have a small police force, but are big on enforcement. The school's campus is only 150 acres and the police department's jurisdiction is limited.  25 of the the department's 85 officer's are assigned to the patrol division. This police department issues a lot of traffic tickets for speeding and other offenses. Do not plead guilty without first consulting an attorney.
Richmond Reckless Driving Speeding Ticket DISMISSED
In this case, our client was from Mechanicsville and was stopped by a Virginia State Trooper for speeding on Chippenham Parkway. The State Trooper alleged our client was travelling at a speed on 77 miles per hour in a 55 mile per hour speed zone. Our attorneys appeared before the Traffic Court and were prepared to argue the case. After negotiating the case with the Court and the prosecution, we were able to have our client's reckless driving speeding ticket completely dismissed. Our client avoided a criminal misdemeanor conviction. The driving record and automobile insurance policy were protected.
Let us review YOUR case. We can help!
11/10/2015 | Updated 6/24/2023