Exceptional Richmond VA DUI Lawyers For Your Best Defense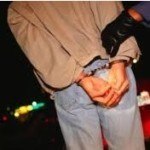 Drinking and driving in Richmond VA is aggressively enforced by various police departments. Richmond Police, Virginia State Police, VCU Police, U of R Police and the Capitol Police all investigate DUI cases and make DUI arrests. These police departments have patrol and investigative strategies ranging from intensive patrols to sobriety checkpoints. Retain the best possible Richmond VA DUI Lawyer today to assist you with navigating a complicated maze of possible defenses, procedures, and possible penalties.
NOTE: An arrest is NOT a conviction and not every arrest results in serving an active jail sentence.
Effective DUI Defense Attorneys Richmond Virginia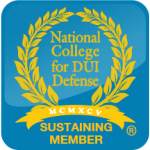 Riley & Wells Attorneys-At-Law is a prominent local Richmond VA law firm with over 60 years of combined DUI law experience. We are routinely recognized by various legal organizations as Top Attorneys who specialize in DUI defense law in Richmond VA. Our DUI lawyers are rated for superior for legal ability and possess the highest of ethical standards. Our lawyers are members of the elite National College for DUI Defense. We are the Richmond VA DUI Attorneys that clients want to present the best defense.
Riley & Wells Attorneys-At-Law DUI Lawyer Client Review

Quick response, professional staff, great service, and the best outcome I could hope for.
Virginia DUI Penalties
A Richmond DUI conviction can have a significant, far-reaching negative impact on your life that can include various substantial penalties as follows:
Possible incarceration
Ignition Interlock
Suspension or Revocation of Driving Privileges
Expensive fines
Probation
DUI education courses known as VASAP
Significant cost increases to or loss of automobile insurance
Loss of employment or employment opportunities
Virginia is Tough on Drunk Driving (⇓DMV DUI Brochure⇓)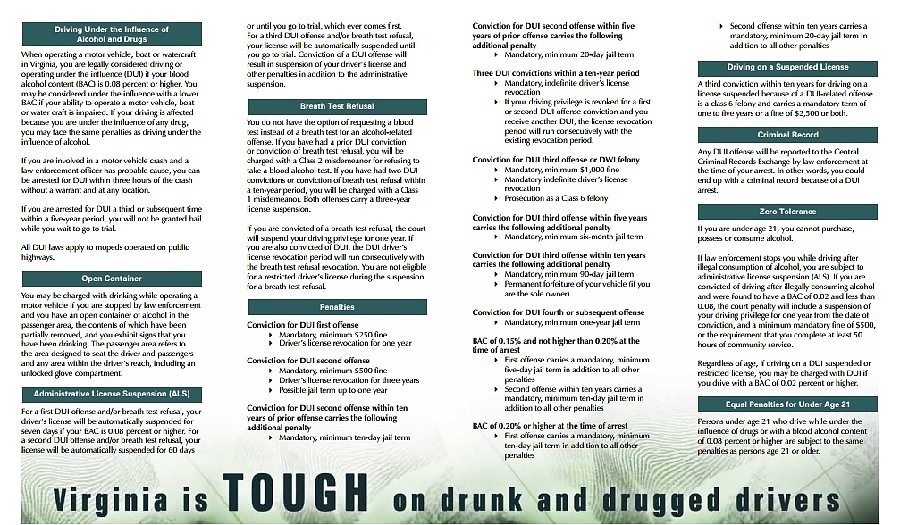 Experienced DUI Defense Attorneys Richmond VA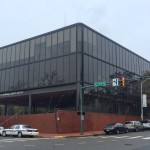 Our experienced Richmond DUI Attorneys understand that your DUI arrest is an embarrassing and devastating event. We believe that you need a non-judgmental advocate to put together your best defense. Our lawyers will assist you with a process that can be extremely complicated rather than lecture you about your decision making that led to getting arrested. We put our decades of collective DUI law experience to work when we represent clients. Our goal is to present your best defense.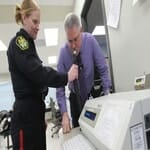 Virginia DUI law according to Va. Code Section 18.2-266 states in part that it is unlawful for any person to operate a motor vehicle if a chemical test or other evidence proves beyond a reasonable doubt that the driver was operating with a blood alcohol concentration of 0.08 percent or more or while such person is under the influence of alcohol.  Additionally, it is also a violation of the DUI law if one is operating under the influence of illegal drugs or prescription medication.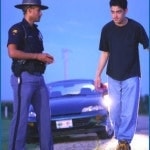 If a motorist is stopped by the police for a traffic violation and the police officer suspects that the motorist may be intoxicated, then the police officer will transition the traffic stop into a DUI investigation. Every motorist who becomes the target of a police DUI investigation will typically be asked to perform field sobriety exercises. These exercises or tests are completely VOLUNTARY.  A motorist is never required to perform any field sobriety exercise.
NOTE: There is almost no scenario where a motorist should perform these tests
Richmond DUI case DISMISSED
Many people think that they are automatically guilty of DUI if the breath or blood test result in their case is 0.08% or higher. This is true in many cases, but not all cases. In this case, our client was taken to the police station for a breath test to be performed. The client submitted a breath sample that was analyzed to be in excess of the legal limit. Our Richmond DUI Attorneys thoroughly analyzed every aspect of this case looking for defenses including documents from the Department of Forensic Science regarding the operations of the breath test machine. In this particular case, we were able to convince the Court to dismiss our client's DUI case.
Let us review YOUR case. We can help!
11/10/2015 | Updated 4/26/2023
Richmond Assault Battery Lawer << Previous < > Next >> Richmond Reckless Driving