Highest Rated Richmond VA Toll Violations Lawyer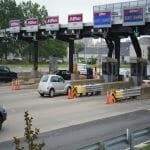 There are three toll roads in Richmond VA. Powhite Parkway, Downtown Expressway and the Boulevard Bridge. All are operated by the Richmond Metropolitan Transportation Authority (RMTA). An individual toll violation is probably not a big deal and likely does not require legal representation. On the other hand, repeated toll violations can stack up quickly. If you have found yourself facing thousands of dollars in tolls, then it would be in your best interests to consult an experienced Richmond VA toll violations lawyer.
Experienced Attorneys Defending Toll Violations Richmond Virginia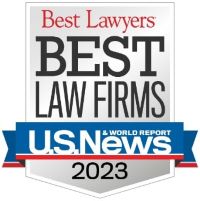 Riley & Wells Attorneys-At-Law is an prominent local Richmond VA law firm. Our lawyers have over 45 years of combined traffic law experience. We are recognized for superior legal ability and high ethical standards. We routinely represent clients before the Richmond VA Courts and defend toll violation cases. We know the best strategies to use when defending your case. Our attorneys will use every resource the law available to secure our client the best possible outcome.
Top Rated Toll Violations Lawyer Client Review

Quick response, professional staff, great service, and the best outcome I could hope for.
Richmond Attorneys with Track Record of Successfully Resolving Toll Cases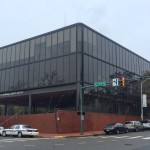 Richmond toll violation disputes from the Powhite Parkway, Downtown Expressway and the Boulevard Bridge are placed on the Richmond General District Court's toll violations docket. Our lawyers routinely successfully represent clients before the Richmond Court in toll violation cases. There are various defenses and strategies that we can use to favorably resolve your case. In many instances, we can negotiate resolutions with the Commonwealth that save clients thousands of dollars.
Toll Violations Include Civil Penalties and Fees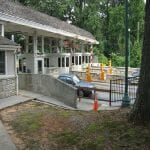 A first offense toll violation triggers a civil penalty of $50, $100 for a second offense within one year from the first offense, $250 for a third offense within two years from the second offense, and $500 for a fourth and any subsequent offense within three years from the second offense. In addition to the civil penalty, the unpaid toll and all accrued administrative fees not to exceed $100 per violation are also imposed. Do the math. It does not take long for a series of toll violations to become a very expensive experience.
Powhite Parkway, Downtown Expressway and Boulevard Bridge Tolls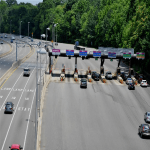 The toll rates for automobiles on the Richmond section of the Powhite Parkway are 70 cents at the mainline toll plaza and at the Forest Hill ramp plazas, and 20 cents at the Douglasdale Road ramp plazas. The toll rate for automobiles at the Downtown Expressway Toll Plaza is 70 cents. Toll rates for the 2nd Street and 11th Street ramps are 35 cents and 30 cents, respectively. The Boulevard Bridge is limited to vehicles under 7,500 lbs and the toll is 35 cents. All toll plazas accept E-ZPass.
Let us review your case. We can help!
5/4/2021