Richmond VA Possession of Marijuana Lawyer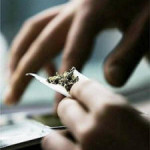 Possession of Marijuana in Richmond, VA is still a criminal offense. Marijuana offenses can range from misdemeanor possession allegations to serious felony trafficking violations. Marijuana possession pursuant to Va. Code 18.2-250.1 is the most common offense. Even misdemeanor first-offense violations have serious consequences that can drastically affect your freedom & future. If you have been accused of any marijuana offense, you need the best Richmond, VA Possession of Marijuana Attorney.
Richmond VA Possession of Marijuana Lawyer Client Reviews Very professional law firm. In my case, Riley & Wells provided me with the representation and guidance that led to a complete dismissal. I highly recommend Riley & Wells should you need representation with driving or criminal matters.
Experienced Richmond VA Possession of Marijuana Lawyer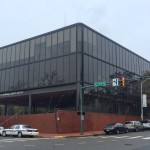 Riley & Wells Attorneys-At-Law is a prestigious local Richmond VA, criminal defense law firm. Our lawyers regularly represent clients accused of marijuana possession offenses in the Richmond Courts. We can help you understand the charge you are facing, the possible defenses of your case, and the consequences of a conviction. We examine the facts and circumstances surrounding your arrest. Our goal is simple. Defend and protect our clients.
Marijuana Possession is still a Criminal Offense in Virginia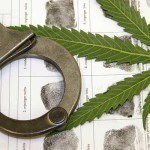 There are a number of defenses to a marijuana possession case. Some defenses are related to constitutional violations by the police. Some defenses are based on chemical testing issues related to the alleged plant material. In some cases, the evidence is insufficient to prove an element of the offense. Some cases are won with successful plea bargaining. Regardless of your case, do not give up hope. Our lawyers will protect your rights and present your best defense. Let us review your case.
Virginia Marijuana Penalties
Incarceration
Maximum $2,500 fine
Loss of driving privileges
Virginia Alcohol Safety Action Program
Random Drug Screens
Community Service
Loss of employment
Loss of student aid
Court Supervision
Probation
Richmond Possession of Marijuana DISMISSED
Our attorneys represented a client from Roanoke VA, who was in Richmond attending a concert at a popular local venue. The client was arrested for possession of marijuana in a nearby alley outside the venue. A small amount of plant material was recovered by the police during a search. The issue of the case was the admissibility of the plant material test results. We successfully argued that the Commonwealth Attorney and the arresting officer did not properly follow what the law required for the plant material test results to be admitted in our client's trial. The prosecution could not prove a drug possession allegation without evidence of a positive test result in this case. Case dismissed.
Contact Us today for a free evaluation of YOUR case!
11/10/2015 | Updated 10/14/2019
Underage Alcohol Lawyer << Previous < > Next >> Assault Battery Lawyer