Top Rated Richmond VA Reckless Driving Lawyer • 1400+ Client Reviews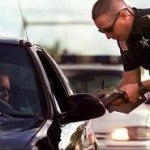 The Virginia reckless driving law is more strict than other states. Reckless Driving is a class one criminal misdemeanor offense. Virginia has several reckless driving laws ranging from general offenses to racing. A Virginia reckless driving conviction is permanent and stays on file with the Virginia DMV for 11 years. A conviction can negatively affect you in many ways. Richmond City Police, Virginia State Police, and VCU Police enforce the reckless driving laws in Richmond VA.
CAUTION: A reckless driving conviction will on average increase the automobile insurance premium by 73% or $1,046 EACH YEAR, according to a study conducted by Insurance.com
Experienced Reckless Driving Defense Attorneys – Richmond VA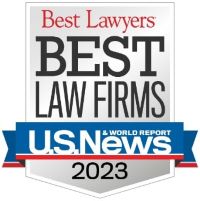 Riley & Wells Attorneys-At-Law is a local Richmond VA law firm. We specialize in defending reckless driving cases. Our lawyers have over 60 years of combined reckless driving experience. We believe that lawyers who dedicate their practice to a specific area of law provide better representation. Our attorneys are regularly recognized for their legal excellence and high ethical standards. Serious clients want an experienced attorney. Let us review your case. We can help!
NOTE: A reckless driving allegation is NOT a reckless driving conviction
Richmond VA Reckless Driving Attorney Client Reviews

Excellent legal advice and professional representation. Highly recommended!!
Effective Criminal Misdemeanor Reckless Driving Defense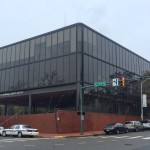 Our reckless driving lawyers defend this allegation every week before the Richmond VA General District Courts. We believe that a local attorney who regularly appears before the same Judges every week are able to provide better representation. Our attorneys examine every case in great detail. The facts of each case can vary. We select the best defenses and arguments for your particular circumstances. We have the experience to protect you. Contact a professional with an experienced track record of success.
Penalties For Reckless Driving Conviction
Maximum 12 months in jail
Maximum $2,500 fine
Loss of driving privileges
Criminal record
Moving violation demerit points
Community service
Driver improvement programs
Potential employment problems
Richmond VA Reckless Driving Speeding Ticket Attorneys
The reckless driving excessive speed law is one of the most enforced Virginia reckless driving laws in Richmond VA. Va. Code 46.2-862 states that driving 20 mph or more over the limit is reckless driving. The Virginia State Troopers generally patrol Interstates 95, 195 & 64, the Powhite Parkway and the Downtown Expressway in Richmond VA. The Richmond Police Department patrols the rest of the Richmond, which includes: Manchester, Church Hill, Shockoe Bottom & Slip, the Fan & Museum Districts & Carytown. Reckless driving speeding tickets are issued by these police officers every day.
Riley & Wells Attorneys-At-Law Defend Any Richmond VA Reckless Driving Case   
46.2-852 General recklessness
46.2-853 Fail to maintain proper control
46.2-854 Passing on a grade or on a curve
46.2-855 Obstructed view/control impaired
46.2-856 Passing two vehicles abreast
46.2-857 Two abreast in a single lane
46.2-858 Passing at a railroad crossing
46.2-859 Passing a stopped school bus
46.2-860 Failing to give proper signals
46.2-861 Driving too fast for conditions
46.2-861.1 Failure to "Move Over" or Yield to Stationary Emergency Vehicle
46.2-863 Failure to yield
46.2-864 Parking lots, etc
46.2-865 Racing
46.2-865.1 Injury or death while racing
46.2-866 Racing; aiders or abettors
46.2-867 Racing; seizure of motor vehicle
46.2-868.1 Aggressive driving
46.2-869 Improper driving