Richmond VA Underage Possession of Alcohol Attorney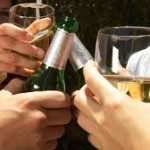 Underage Possession of Alcohol in Richmond Virginia is taken very seriously by law enforcement and the Courts. Virginia law criminalizes the possession, purchase, or consumption of any alcoholic beverage by those under the age of 21. VCU Police, University of Richmond Police & Virginia ABC Agents lead the charge on enforcing this law. Our lawyers can help you understand the allegation you are facing, the defenses of your case, and the consequences of a conviction. You can benefit from our experience.
NOTE: An allegation is NOT a conviction!
Underage Possession of Alcohol is a Criminal Offense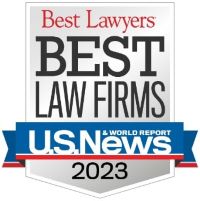 Riley & Wells Attorneys-At-Law is a local Richmond VA law firm that specializes in defending underage possession of alcohol cases. Our lawyers have accumulated over 45 years of combined criminal law experience. We examine the facts and circumstances of your case. We understand the negative impact a criminal conviction can have on one's future. Our lawyers will help you navigate the criminal justice system. Do not give up hope. We can protect you even if you think you are in violation of the law.
Illegal Possession of Alcohol Defense Attorney Client Review Very professional law firm. In my case, Riley & Wells provided me with the representation and guidance that led to a complete dismissal. I highly recommend Riley & Wells should you need representation with driving or criminal matters.
Underage Possession of Alcohol Penalties – Richmond Virginia
Incarceration

Maximum $2,500 fine

Community service
Random Testing
Loss of driving privileges
Permanent criminal record
Driving After Illegally Consuming Alcohol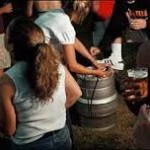 Driving a motor vehicle after illegally consuming alcohol is an offense closely related to underage possession of alcohol. This violation is often referred to as a baby DUI when the driver under the age of 21 has a blood alcohol level of 0.02 but less than 0.08. The DUI law criminalizes operation of a motor vehicle in cases of blood alcohol evidence of 0.08 or higher. A person weighing 120 pounds can reach a .02 percent blood-alcohol level after having only one drink in an hour.
Possession of False Identification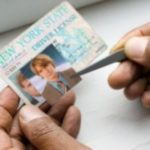 Possession of a fake ID is not an alcohol violation; however, in many instances young offenders in violation of Virginia's alcohol laws are also in possession of a fake or fraudulent identification. In cases like these, the accused will be facing two criminal charges for underage possession of alcohol and possession of a false identification. Virginia Code 18.2-204.2 makes it is illegal for any person to possess a fictitious driver's license or other official identity card.
Virginia Alcohol Possession Defenses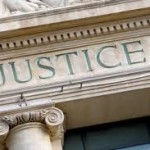 There are various defenses to underage possession of alcohol cases. Did the police have a constitutional basis to stop you or enter your location? Did the police violate the Fourth Amendment when conducting a search? A police violation may have tainted the seizure of evidence. Was the possession at issue either actual possession or constructive possession? In some cases, you can prevail on a number of defense objections or motions, even if you think you are guilty.
Richmond VA Underage Alcohol Possession DISMISSED
Riley & Wells Attorneys-At-Law represented a University of Richmond student who was arrested for underage possession of alcohol and possession of False Identification by an undercover ABC Special Agent. The arrest took place at a downtown Richmond VA local nightclub popular with many college students. Both offenses are criminal misdemeanors and are punishable by a term of incarceration, loss of driving privileges and a significant fine. The client was naturally concerned about the penalties, the impact this incident would have on his future and a permanent criminal record if convicted.
Richmond VA Fake ID DISMISSED
The client's main concern was to not have a permanent criminal record. Our attorneys gathered all of the necessary information regarding the arrest and conducted the necessary legal research as it applied to our client's case so that we would be prepared for trial. We were able to effectively plea bargain part of the case with the prosecution and argue part of the case to the Court. Based on the facts of our client's case, our arguments and our representation, we were able to favorably resolve both misdemeanor allegations with no jail sentence, no loss of driving privileges, and perhaps most importantly, no permanent criminal record.
Let us review YOUR case. We can help!
11/10/2015 | Updated 2/22/2020
Richmond Criminal Lawyer << Previous < > Next >> Richmond Marijuana Law