Virginia Criminal Record Expungement Lawyer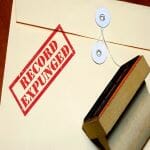 In Virginia, an expungement is the legal process to remove a criminal arrest or charge from police and court records. The process requires petitioning the Virginia Circuit Court of the jurisdiction where you were originally charged. Expungement of police and court records is not available in cases involving a Virginia conviction. For purposes of expungement, a conviction includes cases where the evidence was found to be sufficient for a finding of guilt even if not convicted.
Experienced Virginia Expungement Attorney Case Review

Trust and integrity is simply the watch words for Riley & Wells. I live in NC and needed legal help in the state of Virginia. I called Riley & Wells and they handled all of my legal matters above and beyond any set standards. Everyone I spoke to on the phone or in email treated with the upmost respect. They took care of my legal issues to highest level of my satisfaction without me needing to travel back to VA. They are truly the best legal team that I have ever met. If you need a total professional legal team with super and affordable prices please call Riley & Wells.
Petition for Expungement Virginia Circuit Court Representation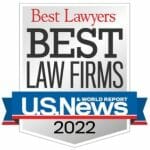 Riley & Wells Attorneys-At-Law possess over 45 years of combined trial experience representing clients before Central Virginia Circuit Courts with petitions to expunge police and court records. We extensively prepare every client's Petition to Expunge for success. The legal process permits the Commonwealth Attorney to object to the petition and the Judge to deny such a petition. Our lawyers are skilled at convincing the Commonwealth Attorney to not object and to convince the Judge to grant our petitions.
VA Attorney for Central Virginia Expungements
Our attorneys have successfully represented countless clients with their Virginia Petition for Expungement and primarily practice in the following central Virginia jurisdictions:
Richmond
Henrico
Chesterfield
Hanover
Goochland
Sussex
Prince George
New Kent
Dinwiddie
Hopewell
Caroline/Bowling Green
Colonial Heights
Petersburg
Lawrenceville/Brunswick
Emporia/Greensville
Protect Your Privacy & Professional Goals with an Expungement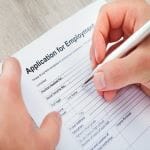 Our lawyers consult with clients weekly who want to protect sensitive information. A dismissed criminal charge may still cause problems with professional goals. Virginia law prohibits an employer or educational institution from requiring an applicant to disclose information concerning a criminal charge that has been expunged. NOTE: Private background check companies may possess records related to cases that have now been expunged. Contact them directly for removal of the expunged records.
Let us review YOUR case. We can help!
5/1/2021 | Updated 1/22/2022