Denied Virginia Concealed Handgun Permits(CHP) Can Be Appealed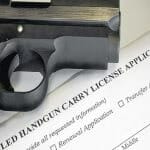 Virginia is a "shall issue" state. This means a Virginia Concealed Handgun Permit (CHP) shall be issued upon application unless the applicant is otherwise disqualified. There are two types of CHP's. A resident CHP and a non-resident CHP. Resident CHP applicants apply to the circuit court clerk where they reside. Non-resident CHP applicants apply to the Virginia State Police (VSP). Applicants who are denied a CHP can appeal. Let us review your case. We can help!
Top Rated Central Virginia Law Firm for Gun Rights

Quick response, professional staff, great service, and the best outcome I could hope for.
Experienced Firearm Rights Attorneys to Appeal a CHP Denial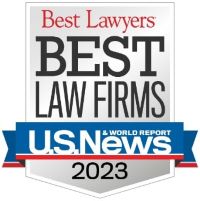 Riley & Wells Attorneys-At-Law is an established central Virginia area law firm with over 45 years of combined legal experience. We understand the Virginia Concealed Handgun Permit application and the appeal process. We wrote the Virginia Gun Law book. Our lawyers will review your denied CHP application. We can advise you if the CHP denial was proper or if you should file an appeal.
Representation for Concealed Handgun Permit Denials in Central VA
Richmond
Henrico
Chesterfield
Hanover
Goochland
Sussex
Prince George
New Kent
Dinwiddie
Hopewell
Caroline/Bowling Green
Colonial Heights
Petersburg
Lawrenceville/Brunswick
Emporia/Greensville
Appeal Resident Concealed Handgun Permit Denials to Circuit Court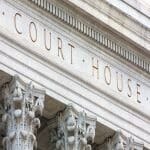 Only a Circuit Court Judge can deny the issuance of a CHP to a Virginia resident. Any order denying the issuance of a resident CHP shall state the basis of the denial and shall provide notice in writing to the applicant about the appeal rights. Resident CHP denials must be appealed within 21 days. If you believe that your CHP application was wrongfully denied, then you should file an appeal. Our lawyers will know what evidence to present and what arguments to make in cases of wrongful denials.
Non-Resident CHP Denials are Appealed with Virginia State Police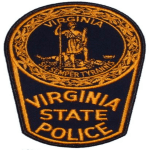 The Virginia State Police process non-resident CHP applications. There is an appeal process if the VSP deny your non-resident CHP application. If you have been denied a nonresident CHP and you believe that the denial was in error, then you should file an appeal. Non-resident CHP appeals go before the Superintendent of State Police. The appeal must be initiated within 30-days of the VSP denial.  Such appeal must be in writing and set forth the basis of the wrongful denial.
Let us review your case. We can help!
6/13/2021 | Updated 1/22/2022