Virginia False Statement on Firearm Form Lawyers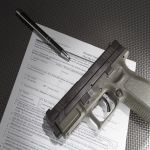 Firearm dealers are in the business of selling guns. These firearm transactions by gun dealers require federal ATF Form 4473 to be executed. Virginia SP Form 65 must also be executed when purchasing a firearm from a gun dealer. The forms are similar. If you wish to purchase a firearm from a gun dealer, then you will be required to fill out these forms. Important questions on these forms pertain to felony convictions, mental capacity, protective orders, and domestic violence among other matters.  
Firearm Dealer Applications for Gun Sales Investigated by State Police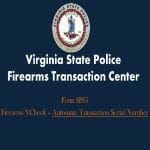 The Virginia Firearms Transaction Center is the entity that conducts firearm purchase background checks when gun dealers submit the required paperwork before a sale can be completed. Prospective buyers receive one of three results: APPROVED, DELAYED, DENIED. Willfully and intentionally making a materially false statement on this form is a felony pursuant to Va. Code § 18.2-308.2:2(K). There is a process to appeal a wrongful DENIED firearms transaction.
Virginia Top Rated Attorneys for Gun Application Mistakes

Quick response, professional staff, great service, and the best outcome I could hope for.
Experienced Defense Counsel for Virginia Gun Form Cases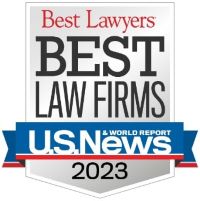 Riley & Wells Attorneys-At-Law is an experienced Virginia law firm with over 45 years of combined criminal law trial experience. Our lawyers know firearms law. We wrote the Virginia Gun Law book. Our attorneys routinely represent clients who have been accused of this offense before Virginia Courts in addition to attempt offenses that criminalize prohibited persons from attempting to possess a firearm. Let us review your case. We can help!
Skilled Representation for VA False Statement on Firearm Form Cases
Our firearm attorneys are licensed to practice law in all Virginia Courts, but primarily practice in the following jurisdictions:
Richmond
Henrico
Chesterfield
Hanover
Goochland
Sussex
Prince George
New Kent
Dinwiddie
Hopewell
Caroline/Bowling Green
Colonial Heights
Petersburg
Lawrenceville/Brunswick
Emporia/Greensville
Legal Representation for Virginia Gun Show Violations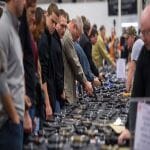 Virginia hosts many gun shows every year. Virginia law requires the State Police to be at all gun shows to ensure that no firearm transaction violates the law. All firearm show transactions with a licensed gun dealer will trigger an instant background check. A State Trooper is dispatched to investigate for law violations when the background check reveals a discrepancy between ATF Form 4473, Form SP-65, and the applicant's criminal history.
Felony Firearm Charges from Meadow Event Park Gun Show Dropped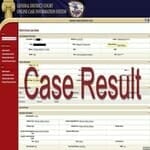 Our attorneys represented a client who was accused of making false statements on the gun application forms at the Meadow Event Park gun show in Caroline County. State Police charged our client with two felony violations. False statement on firearm consent form and felon attempting to possess a firearm. The cases came down to whether the prosecution could prove that our client knew he lied on the gun forms. Our position was that a mistake was made. Click on image for case result.
Falsifying a Firearm Application Requires A Great Defense Attorney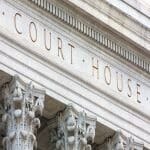 Making any false statements on purchase application ATF Form 4473 or Form SP-65 will not only stop the firearm sale, but you will likely face criminal prosecution by the Commonwealth Attorney for a felony. Clients are frequently shocked to learn they are being charged with a serious felony for making a paperwork accident on a confusing government form. Many find this excessive for a mistake. Contact an experienced Virginia firearms law attorney immediately if you find yourself in this situation.
Lying on Gun Application Forms is a Serious Criminal Offense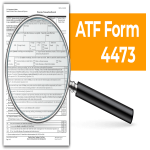 The federal Gun Control Act of 1934 created Bureau of Alcohol, Tobacco, Firearms and Explosives (ATF) Form 4473. It is also called the Firearms Transaction Record. The Commonwealth Attorney prosecutes cases of lying on this firearms application form. The answers provided to questions on the firearms application for purchase ATF Form 4473 and Form SP-65 will be the backbone to the prosecution's case. Our lawyers will be reviewing your answers on these forms in great detail. [Click on Image for Form 4473]
Private Sales And Firearm Application Forms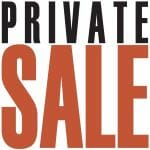 The private transfer of a firearm conducted in Virginia by Virginia residents does not require the execution of ATF Form 4473 or Form SP-65. Federal law and Virginia law still prohibit the transfer or sale of a firearm to a prohibited person. The Virginia State Police are required to be available to conduct voluntary background checks if the private sale occurs at a gun show. A private seller also has the option to sell or transfer the firearm with the assistance of a gun dealer, which would then trigger use of Form 4473.
Let us review your case. We can help!
5/28/2021 | Updated 1/22/2022