Virginia Restoration of Firearm Rights Lawyer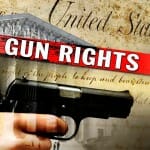 Many Americans cherish their constitutional right to bear arms. Gun rights are not absolute and can be lost. However, the loss of the right to possess, purchase, and transport a firearm does not necessarily have to be permanent. Our attorneys regularly represent clients before the central Virginia courts who wish to restore their firearm rights. The legal process to restore gun rights can sometimes be confusing and intimidating. Let us review your case. We can help!
Top Rated Central Virginia Law Firm to Restore Gun Rights

Quick response, professional staff, great service, and the best outcome I could hope for.
Experienced Firearm Rights Attorneys will Petition the Virginia Courts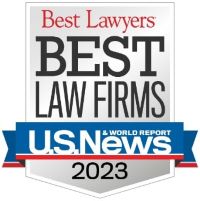 Riley & Wells Attorneys-At-Law is an established central Virginia area law firm over 45 years of combined legal experience. We understand firearm law. We wrote the Virginia Gun Law book. Our lawyers will review your case and determine how you lost your gun rights and what – if anything – can be done to successfully restore your firearm rights. Unfortunately, there are circumstances where there is no remedy.
Petition for Restoration of Firearm Rights for Central Virginia Cases
Our attorneys are licensed to practice law in all Virginia Courts. Click on the below links to see Orders from some of our Gun Petitions that have been granted
Dinwiddie
Sussex
Fairfax
Chesapeake
Newport News
Virginia Beach
Colonial Heights
Lawrenceville/Brunswick
Botetourt
Louisa
Danville
Lynchburg
Petition the Virginia Circuit Court for Gun Restoration for Felony Convictions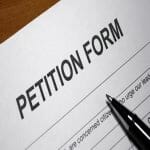 A Virginia state felony conviction is a common type of event that triggers a loss of firearm rights. Our lawyers will review your case and petition the appropriate Virginia Circuit Court for firearm restoration if eligible. Clients must first restore their civil rights before a firearm rights petition can be filed. Cases involving a prior mental incapacity as defined by Virginia law require petitioning the General District Court. Firearm right restorations from other states are recognized as reciprocal.
Lost Firearm Rights Under Federal Law Essentially Have No Remedy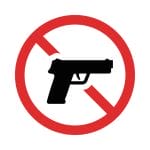 The federal agency tasked with processing federal firearm restorations for federal felony convictions has not been funded to perform this function since 1992. Individuals convicted of a Virginia domestic violence assault and battery misdemeanor conviction are barred from possessing a firearm according to federal law 18 USC(g)(9). This is the rare case where a state conviction triggers a loss of rights under federal law. In either case, the only remedy is a full and absolute pardon from the respective chief executive.
Let us review your case!
5/23/2021 | Updated 1/22/2022