Hit and Run VA Lawyer Leave the Scene of Accident Lawyer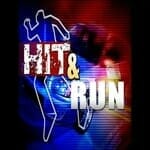 Leaving the scene of a traffic accident is a criminal offense. This law is more commonly known as Hit and Run. Suppose you are involved in a motor vehicle accident involving personal injury or property damage. In that case, it is illegal to leave the accident scene without fulfilling your legal obligation. Such an incident is called Hit and Run or Leaving the Scene of an Accident and is prohibited by Virginia Code sections 46.2-894, 46.2-895, 46.2-896, and 46.2-897.
Hit and Run VA Lawyer Leave the Scene of Accident Lawyer Client Review

Quick response, professional staff, great service, and the best outcome I could hope for.
Leaving The Scene of an Accident Attorney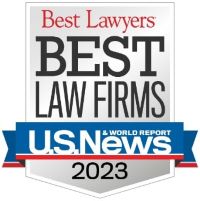 Riley & Wells Attorneys-At-Law has been successfully defending hit-and-run allegations for over 60 years throughout the Virginia Courts, including the Virginia Court of Appeals. A violation of the hit-and-run law can result in serious consequences. A common misconception is that you must be the at-fault driver to violate this law. NOTE: An arrest for hit and run is NOT a conviction. Do not waive your rights. Consult a law firm dedicated to successfully defending clients accused of hit and run.
Hit and Run Accident Investigation Representation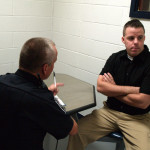 Police departments investigate traffic accidents that involve a party who leaves the scene. These investigations almost always start with the police making contact with the owner of the suspect vehicle. These cases sometimes involve independent witnesses and video evidence. Speaking with the police about a hit and run incident without first consulting a lawyer who regularly represents clients in this area can be a huge mistake. CAUTION: Law enforcement officers are trained professionals.
Richmond Virginia Hit & Run Involving Pedestrian DISMISSED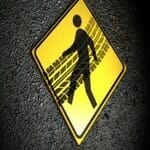 Our attorneys represented a client accused of felony hit & run involving personal injury to a pedestrian. The client was driving thru the Intersection of W. Broad Street & N. Belvidere Street in Richmond VA. The client had the green light and was driving the speed limit when contact was made with an unidentifiable object near a crosswalk. The client circled the block to return to the accident scene. The Commonwealth Attorney wanted a conviction. We pled not guilty and argued the case. Case dismissed.
Hit & Run Accidents Involving an Occupied Vehicle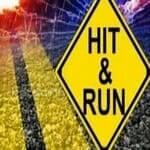 Accidents involving occupied vehicles require the drivers of those vehicles to immediately stop as close to the scene of the incident. The law has various reporting requirements. You are also required to render reasonable assistance. Failure to comply with the law is a felony if the accident results in personal injury or death or results in more than $1000 of property damage. It is a Class 1 misdemeanor criminal offense if the accident results in damage less than $1000. Convictions can also create problems with your employer.
Leaving the Scene of an Accident Hit & Run in Richmond VA DISMISSED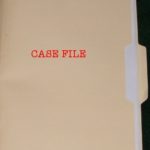 Riley & Wells Attorneys-At-Law represented a client who was alleged to be in violation of the felony leaving the scene of an accident hit & run law in Richmond VA.  The prosecution did not present evidence of personal injury and the evidence of property damage did not prove damage over $1000. Our attorneys believed the Circuit Court trial judge misapplied the law when he found our client guilty. The case was appealed to the Court of Appeals where our client was acquitted and the case was dismissed. See case file.
Leaving the Scene of an Accident Involving Unattended Property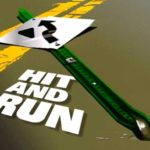 Virginia law requires you to make a reasonable effort to find the owner of unattended property if you are involved in an incident that damages another property. If the owner cannot be found, then the driver shall leave a note and contact the police within 24 hours. Any type of hit and run allegation requires a skilled Virginia Hit and Run Lawyer to successfully present your defense with professionalism. We work hard to protect your rights and obtain the best possible result for you. Do not lose the opportunity to defend yourself.
Contact us about YOUR case for a free initial consultation!
11/10/2015 | Updated 4/19/2023