VASAP Violation Non-Compliance Attorney
The Virginia Alcohol Safety Action Program (VASAP) is a court ordered education and treatment program. Failure to successfully complete VASAP will trigger serious penalties. Successful completion will require 1) attending appointments and classes, 2) abstaining from drug and alcohol use, 3) proper usage of the ignition interlock device if ordered, and 4) not getting arrested or charged with new violations. A VASAP violation can trigger more supervision, new charges, loss of restricted driving privileges and jail.
Top Rated Central Virginia VASAP Lawyer Client Review

Trust and integrity is simply the watch words for Riley & Wells. I live in NC and needed legal help in the state of Virginia. I called Riley & Wells and they handled all of my legal matters above and beyond any set standards. Everyone I spoke to on the phone or in email treated with the upmost respect. They took care of my legal issues to highest level of my satisfaction without me needing to travel back to VA. They are truly the best legal team that I have ever met. If you need a total professional legal team with super and affordable prices please call Riley & Wells.
Experienced VA Defense Counsel for VASAP Non-Compliance Violation Cases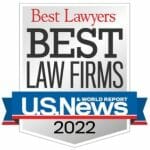 Riley & Wells Attorneys-At-Law is a prominent local Central Virginia law firm with over 45 years of combined experience. Our lawyers successfully represent clients who have been accused of VASAP violation non-compliance allegations. If you have been accused of violating any provision of your VASAP requirements, then you will need a skilled attorney to present your best defense before the Court. VASAP caseworkers report violations the Judge.
VASAP Violations Carry Penalties Similar to the Prior DUI Conviction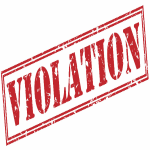 Common VASAP violations include: missing appointments or classes, new criminal charges, failing alcohol or drug tests, or ignition interlock issues. New alcohol or substance abuse related charges and positive ignition interlock samples are typically more difficult types of cases to defend. If your VASAP caseworker believes that you are in violation of the terms of the VASAP program, then a non-compliance letter will be sent to the Court. This non-compliance report will trigger the Court to issues criminal charges.
Riley & Wells Attorneys-At-Law Can Successfully Defend Your VASAP Case
Richmond
Henrico
Chesterfield
Hanover
Goochland
Sussex
Prince George
New Kent
Dinwiddie
Hopewell
Caroline/Bowling Green
Colonial Heights
Petersburg
Lawrenceville/Brunswick
Emporia/Greensville
Skilled Virginia Criminal Defense Attorneys Represent VASAP Clients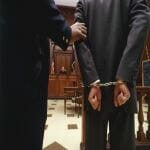 Properly defending a VASAP allegation is critically important because so much is on the line. First and foremost, nobody wants to go to jail. The often overlooked component to VASAP cases is the prior suspended sentence. A suspended sentence can have several months of jail time that can be activated by the Judge if its determined that you violated the terms of a prior Court order. A VASAP violation can put you in jeopardy of having a previously suspended jail sentence imposed.
Let us review your case. We can help!
5/18/2021 | Updated 1/22/2022