Virginia Concealed Weapon Handgun Criminal Lawyer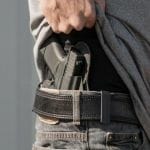 Virginia law criminalizes the concealed carrying of a weapon according to Va. Code 18.2-308. It is illegal for anyone to carry his person, hidden from common observation, a firearm, specific types of knives, and other certain weapons. A first offense is a misdemeanor, and a subsequent offense is a felony. A weapon is deemed hidden from common observation when it is observable but is of such a deceptive appearance as to disguise the weapon's true nature. There are exceptions to this Virginia law.
Top Virginia Concealed Weapon Handgun Criminal Lawyer Client Review

Quick response, professional staff, great service, and the best outcome I could hope for.
Experienced Firearm Law Attorney Defends Concealed Weapon Cases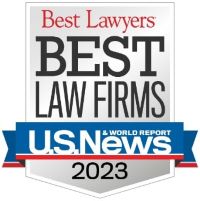 Riley & Wells Attorneys-At-Law is a local central Virginia law firm representing clients accused of concealed weapon violations for over 45 combined years. Our lawyers are experienced criminal law defense attorneys. We know firearm law – we wrote the Virginia Gun Law book. If you have been accused of carrying a concealed weapon in central Virginia, then you need an experienced professional to present your best defense. Let us review your case. We can help!
Central Virginia Defense Counsel for Concealed Weapon Handgun Cases
Richmond
Henrico
Chesterfield
Hanover
Goochland
Sussex
Prince George
New Kent
Dinwiddie
Hopewell
Caroline/Bowling Green
Colonial Heights
Petersburg
Lawrenceville/Brunswick
Emporia/Greensville
Virginia Concealed Handgun Permit Exception to Concealed Weapon Law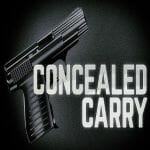 The most popular exception to the Virginia concealed weapon law is the Concealed Handgun Permit (CHP). CAUTION: A CHP does not legalize all forms of concealed carry. A CHP only excludes lawful concealed carry of a handgun. No other weapons are covered by the CHP. The CHP is invalidated if intoxicated. Virginia law prohibits firearms from being possessed on certain properties or within certain buildings. Convictions for certain offenses will invalidate the CHP.
Virginia Concealed Handgun Permit Application & Appeal Process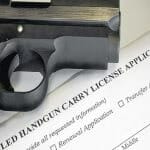 Any person 21 years of age or older may apply in writing to the clerk of the circuit court of the county or city in which he resides for a concealed handgun permit according to § 18.2-308.02. Nonresidents of the Commonwealth 21 years of age or older apply in writing to State Police according to § 18.2-308.06. Unfortunately, there are disqualifications that can render an applicant ineligible for a Virginia concealed handgun permit. Sometimes an application is improperly denied. Let us review your case.
Automobile Exception to Virginia Concealed Weapon Law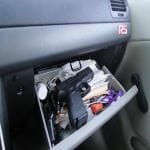 It is also important to know about the motor vehicle exception to the Virginia concealed weapon law in addition to being able to carry a concealed weapon while in your place of abode. The Virginia concealed weapon law does not apply in cases where a handgun is secured in a container or compartment of a personal private motor vehicle. Such compartment is commonly referred to a glovebox or center console but also includes containers such as a fully zippered backpack.
Let us review your case. We can help!
5/16/2021 | Updated 1/22/2022