Virginia Traffic Ticket Lawyers for Out-Of-State Drivers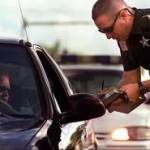 Virginia law enforcement is serious about enforcing the state's traffic laws. In 2020, Virginia police issued more speeding tickets than its sister states based on percentage of drivers according to a study conducted by Insurify. In Virginia, the law enforcement officer typically charges the motorist with the traffic violation by issuing a Virginia Uniform Summons, more commonly known as the ticket. CAUTION: A summons or ticket for a Virginia traffic violation can also be for criminal misdemeanor offenses.
***Our attorneys are licensed to practice law in all Virginia Courts***
Experienced Virginia Traffic Law Attorneys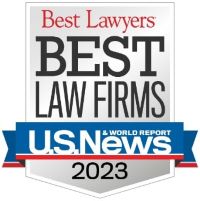 Riley & Wells Attorneys-At-Law is a prestigious Virginia law firm that specializes in defending VA traffic violations. Our attorneys possess over 60 years of combined traffic law experience. We have been recognized as a "Best Law Firm" by U.S. News & World Report and are rated "AV Preeminent" by Martindale-Hubbell for superior legal ability and the highest ethical standards. Our goal is simple – to achieve the best possible outcome for our client. Let us review your case. We can help!
NOTE: Do not plead guilty to your Virginia traffic case until you have consulted with an attorney who specializes in traffic law.
Virginia Traffic Ticket Convictions Create Permanent Record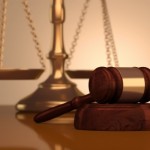 It is a mistake for out-of-state drivers to think that a Virginia traffic ticket does not have negative consequences – especially for demerit point offenses and criminal misdemeanor offenses. Convictions can jeopardize one's freedom, driving privileges, driving record, employment, professional licensing and security clearances. Virginia traffic ticket convictions are recorded with the Court and the Virginia DMV. Conviction information is then received by the home state and the automobile insurance company.
Virginia General District Court Traffic Court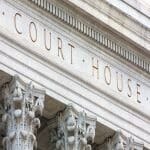 All adult Virginia traffic violation allegations where the motorist is issued a Virginia Uniform Summons are set for trial before the General District Court. Trial court procedures for traffic cases vary from state to state. In Virginia, every filed case is presented to the Judge on the trial date. There is no way to avoid the Judge, even in plea bargained cases. Traffic cases may or may not involve a prosecutor or state attorney, formally known as the Commonwealth Attorney.
Licensed Drivers from Out-Of-State in Virginia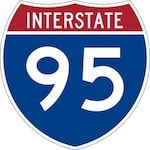 Interstate 95 is one of the oldest routes of the Interstate Highway System. I-95 is the main north–south Interstate on the East Coast and runs from Florida to Maine. This interstate is the sixth-longest in the County. I-95 also passes through Georgia, South Carolina, North Carolina, Virginia, District of Columbia, Maryland, Delaware, Pennsylvania, New Jersey, New York, Connecticut, Rhode Island, Massachusetts and New Hampshire. We represent client's along Virginia's I-95 corridor.
Interstate 81 is the Longest Virginia Interstate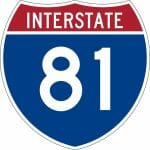 Interstate 81 is a north–south interstate in the eastern part of the Country. I-81 begins in Tennessee and runs for 855 miles before it comes to an end in New York at the Canadian Border. I-81 is the longest interstate in Virginia. This interstate also passes through West Virginia, Maryland and Pennsylvania. I-81 is heavily used as a trucking corridor and is often used as a bypass of busier Interstates to the east such as I-95. We represent client's along Virginia's I-81 corridor.
7/28/2021 | Updated 4/26/2023