Richmond VA Airport Gun Lawyer | Henrico County Defense Attorneys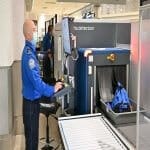 Traveling can be hectic. There are countless things on your checklist. You may even be running behind schedule to catch your flight at the Richmond VA Airport.  That is when it happens. All of the sudden you realize you left your handgun in a carry-on bag while passing through a security checkpoint. Va. Code § 18.2-287.01 makes it unlawful to possess or transport a firearm or other dangerous weapon into any airport terminal. Checking a firearm with luggage or retrieving a firearm from the baggage claim area are exceptions.
Firearm Violations in the Richmond Airport Result in Gun Charges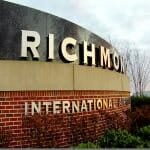 TSA officials will alert on any bag containing a firearm that passes through a security screener. TSA will notify the Richmond Airport Police. An investigation will begin. Any suspect will be detained for questioning. The firearm will be seized by police. The police have the authority to make a full arrest and transport the suspect to jail. In some cases, the traveler is released on a Virginia Uniform Summons with an arraignment date to appear in the Henrico County General District Court.
Top Rated Richmond VA Airport Gun Attorney

Quick response, professional staff, great service, and the best outcome I could hope for.
Experienced Henrico VA Trial Lawyers Defending Airport Firearm Charges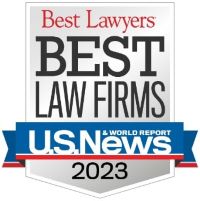 Riley & Wells Attorneys-At-Law is an established local Henrico County criminal defense law firm with over 45 years of combined trial experience. Our lawyers know how to defend criminal airport gun charges successfully. We understand that sometimes bad things happen to good people. We will help you navigate this stressful time. Retain an experienced professional with a proven track record of success. Our goal is to protect your freedom and your future. Avoiding a permanent criminal conviction is important.
Richmond Gun in Airport and Concealed Weapon Charges Nolle Prosequi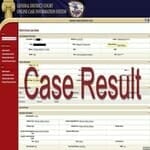 Our lawyers represented a client who was travelling through the Richmond Metro area. The client carried a handgun for self defense and possessed a concealed carry permit. Our client made a terrible mistake and forgot his pistol was in his carry-on bag. The client was traveling without his state issued concealed handgun permit. The client was apprehended by Airport police when attempting to pass through the TSA security checkpoint. Our attorneys were able to convince the prosecution to drop the charges.
TSA Civil Penalties: Notice of Violation and Civil Penalty Assessment Order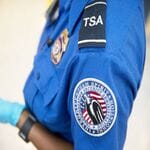 In addition to the Henrico County criminal case for carrying a firearm through a security checkpoint, the Transportation Security Administration (TSA) may attempt to impose a civil penalty according to federal law. If this happens, an individual will receive a letter from the TSA with a "Notice of Violation" that advises the TSA may assess a civil penalty for a violation of its regulations. It is not mandatory that a civil penalty be imposed. Some violations will trigger only a "warning notice" or "letter of correction" or "no action."
Let us review YOUR case. We can help!
5/30/2021 | Updated 1/22/2022