Henrico VA Petition for Expungement Lawyer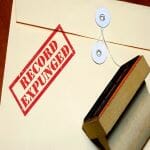 A criminal record is created when arrested or charged with committing a crime. This can negatively affect your career – even if not convicted. If you have been arrested or charged with a criminal offense in Henrico County and were not convicted of the offense, then you may be eligible to have the criminal record of your case expunged or erased from police and court records. An Expungement is the legal process that erases or seals the record of a criminal offense from police and court records.
NOTE: For purposes of expungement, a conviction includes cases where the evidence was found to be sufficient for a finding of guilt even if not convicted.
Petition for Expungement Attorney Henrico County VA Circuit Court Lawyer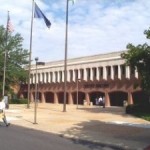 A Petition for Expungement to erase or seal a Henrico VA criminal arrest or charge from police and court records is filed in the Henrico County Circuit Court. The mere filing of a Petition for Expungement does not automatically mean the criminal record of your case will be erased. Retain the best Henrico County VA Expungement Attorney for your case because the Henrico Commonwealth Attorney can object to the Petition. Such an objection does not mean you will lose.
Top Rated Expungement Lawyer Client Review

Randy Lates
14:27 11 Oct 20
Riley and Wells should 100% be your go to law firm for representation!
Experienced Henrico VA Lawyers for Expungement of Criminal Record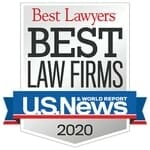 Riley & Wells Attorneys-At-Law is a prominent local Henrico County VA law firm with over 45 years of combined legal experience. Our lawyers are successful with Petitions for Expungement of criminal records in the Henrico County VA Circuit Court. The criminal records to be expunged from police and court files may include a felony arrest or a misdemeanor charge. We have a long track record of success with convincing Henrico County Circuit Court Judges to grant our Petitions for Expungement.
Seal Henrico VA Criminal Records for Privacy and Professional Reasons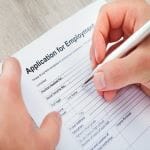 We understand that the police and court records of your Henrico VA criminal case is sensitive information. Many clients elect to seal the police and courts records of their criminal cases if they have the opportunity. Do not lose an educational or professional opportunity – if possible – because of a criminal charge that did not result in a conviction. Virginia law prohibits an employer or educational institution from requiring an applicant to disclose information concerning a criminal charge that has been expunged.
NOTE: Private background check companies may possess records related to cases that have now been expunged. Contact them directly for removal of the expunged records.
Let us review YOUR case. We can help!
5/4/2021