Henrico County Domestic Violence Defense Lawyers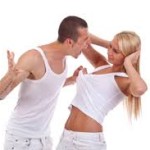 Domestic violence, also referred to as family abuse, can have various forms. Henrico County authorities take domestic violence cases very seriously. Virginia law defines family abuse as any act involving violence, force, or threat that results in bodily injury or places one in reasonable apprehension of death, sexual assault, or bodily injury and that is committed by a person against such person's family or household member. Such act includes, but is not limited to, any forceful detention, stalking, criminal sexual assault
Domestic Violence Assault & Battery Attorneys Henrico VA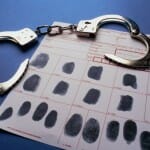 An assault and battery against a family or household member is a class one misdemeanor criminal offense according to Va. Code § 18.2-57.2. This is the most common type of domestic violence offense. A subsequent offense can be a felony. The magistrate will issue an emergency protective order when an arrest warrant is issued for this offense. A misdemeanor conviction of domestic violence and protective orders can have significant permanent consequences.
Experienced Local Henrico Domestic Violence Defense Attorneys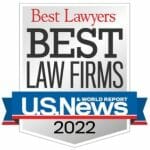 Riley & Wells Attorneys-At-Law is a premier local Henrico County criminal law defense firm. Our lawyers possess over 45 years of collective experience representing clients accused of domestic violence allegations. We represent clients before the Henrico Juvenile & Domestic Courts every week. All domestic criminal cases typically originate in this Court. Our lawyers will review your case in detail. We will develop the best strategy and defense for your case.
Top Rated Henrico VA Lawyer for Domestic Violence Representation

Trust and integrity is simply the watch words for Riley & Wells. I live in NC and needed legal help in the state of Virginia. I called Riley & Wells and they handled all of my legal matters above and beyond any set standards. Everyone I spoke to on the phone or in email treated with the upmost respect. They took care of my legal issues to highest level of my satisfaction without me needing to travel back to VA. They are truly the best legal team that I have ever met. If you need a total professional legal team with super and affordable prices please call Riley & Wells.
False Henrico County Domestic Violence Accusations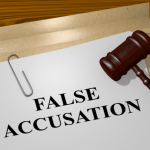 A broken relationship can become toxic. It can ruin lives, shatter families and wreck careers. Unfortunately, this toxic relationship can sometimes generate false domestic violence accusations. If this has happened to you, then you need to take action now! Defending wrongful allegations can be difficult. The worst mistake one can make is thinking the help of an experienced defense lawyer is not needed because you did not actually commit the alleged crime. You may know you are innocent, but the judge does not.  
What is a Domestic Violence Family or Household Member?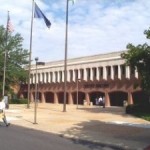 Va. Code § 16.1-228 defines family or household member. Family members include spouses, former spouses, parents, stepparents, children, stepchildren, brothers, sisters, half-brothers, half-sisters, grandparents, grandchildren and any individual who has a child in common. Household members are defined as individuals who live together in the same house. This includes cohabitation within the previous 12 months. The alleged victim not being a family or household member is a defense.
Henrico County Domestic Violence Protective Orders and Violations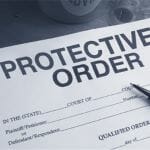 Va. Code sections 16.1-279.1 and 16.1-253.1 give the Henrico Juvenile & Domestic Relations District Court the authority to issue a protective order in cases of family abuse. The court may issue a protective order to protect the health and safety of the petitioner and their family or household members. A protective order issued under this section may include harsh conditions. These protective orders are to be taken seriously and should be defended. An alleged protective order violation should likewise be defended.
Let us review YOUR case. We can help!
6/7/2021