Henrico VA Alcohol Violation Defense Lawyer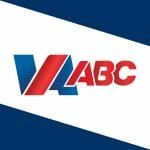 The Virginia Alcoholic Beverage Control Act prohibits certain forms of conduct that relate to alcoholic beverages. Henrico County has a ZERO TOLERANCE policy when it comes to enforcing Virginia alcohol related criminal offenses. Alcohol criminal violations are enforced by ABC Agents & Henrico Police Officers. Consult an experienced attorney before attempting to represent yourself. Convictions for alcohol criminal violations – even for something that only triggers a small fine – can have serious consequences.
Top Rated Henrico County Alcohol Violation Attorneys

Quick response, professional staff, great service, and the best outcome I could hope for.
Experienced Local Henrico Defense Lawyers for Alcohol Violations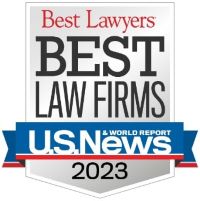 Riley & Wells Attorneys-At-Law is an established local Henrico County criminal law defense firm. Our lawyers possess over 45 years of collective trial experience. We represent clients before the Henrico Courts every week. We believe that our familiarity with Henrico Judges benefits our clients. Our experienced attorneys will know how to best defend your alcohol related offense. Let us review your case. We can help!
Persons Under 21 Driving After Illegally Consuming Alcohol 18.2-266.1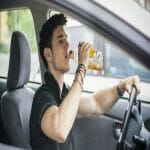 It is unlawful for anyone under the age of 21 to operate a motor vehicle after illegally consuming alcohol. A violation of this section is a Class 1 misdemeanor criminal offense and occurs when a person has a blood alcohol concentration of 0.02 percent or more. This is commonly referred to as a Baby DUI. Mandatory punishment includes loss of driving privileges for one year and a $500 fine or 50 hours of community service. VASAP is required to obtain a restricted driver's license.
False Identification Fake ID and the Purchase of Alcohol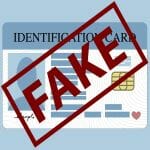 There are various Virginia laws that outlaw the possession, use, sale, and distribution of fraudulent identification. See Va. Code sections 18.2-204.1, 18.2-204.2, 46.2-347 & 4.1-305. It is illegal to use another person's ID. It is illegal to possess, produce or distribute a fake ID that can be mistaken as government ID. Using a fake driver's license or school ID to purchase alcohol is illegal. All are misdemeanor criminal offenses. NOTE: Take your case seriously. Virginia criminal convictions cannot be expunged.
Sale of Alcoholic Beverage to Persons Under 21 Years Old Prohibited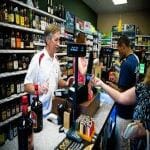 Va. Code § 4.1-304 prohibits the sale of an alcoholic beverage to individuals under 21 years of age. A violation requires the seller to know or have reason to believe that the purchaser is less than 21 years of age. Failure to require proper identification that the buyer is at least 21 years of age violates the statute. A violation is a Class 1 misdemeanor criminal offense. Do not let a mistake at work create a permanent criminal record. Our lawyers have years of experience defending this type of case. We can help!
Let us review YOUR case. We can help!
6/10/2021