Henrico VA Ignition Interlock Violation Attorney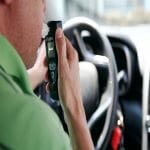 An ignition interlock device is a breathalyzer for an individual's motor vehicle. The driver of the vehicle installed with ignition interlock must blow into the device's mouthpiece before starting and to continue operating the vehicle. Henrico County DUI convictions will likely require the installation of an ignition interlock device. Do not attempt to drink and drive with ignition interlock. Violations are serious and can trigger incarceration if convicted. Contact a Henrico VA ignition interlock attorney for help with your case.
Top Rated Ignition Interlock Criminal Defense Lawyers Client Review

Quick response, professional staff, great service, and the best outcome I could hope for.
Experienced Interlock Defense Counsel Henrico County VA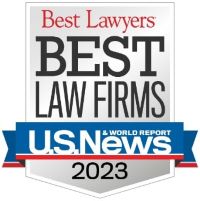 Riley & Wells Attorneys-At-Law is a premier local Henrico County law firm with over 45 years of combined legal experience. Our lawyers represent clients who have been accused of ignition interlock violations. The more common types of ignition interlock allegations involve samples with an alleged BAC of 0.02% or higher, rolling retests, having another person start your vehicle, tampering, and failure to timely install. Henrico County ordered ignition interlock devices are monitored by John Tyler VASAP.
John Tyler VASAP Sends Non-Compliance Letter to Henrico Courts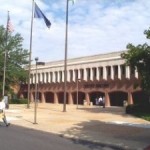 John Tyler VASAP supervisors will send a non-compliance letter to the Court regarding your ignition interlock issue if they believe you are in violation. This non-compliance letter is converted into a criminal allegation by the Henrico Courts that you are somehow in violation of either an ignition interlock criminal law or a previous suspended sentence from the prior DUI conviction. In either case, these VASAP interlock allegations are taken very seriously by the Henrico Courts. Let us review your case. We can help!
VASAP Ignition Interlock Penalties – Henrico VA Criminal Defense Attorney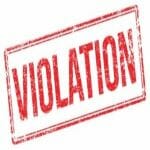 Ignition interlock violation penalties can be severe based on the type of interlock violation. An interlock violation can violate various criminal laws, VASAP probation, and the suspended sentence of the underlying prior DUI conviction. Penalties include incarceration, further loss of driving privileges, loss of restricted driving privileges, more ignition interlock monitoring, more supervision, and various fees. Bottom line, a Henrico County ignition interlock case requires a skilled attorney who has the necessary experience.
Let us review your case. We can help!
5/15/2021