Henrico County VA Solicitation Attorney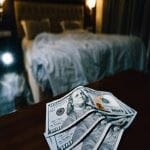 Va. Code 18.2-346 makes soliciting a prostitute a criminal violation. These cases are aggressively prosecuted by Henrico Police. It is illegal to offer money to another for the purpose of engaging in a sex act and to then perform a substantial act to execute that plan. A violation is a class 1 misdemeanor criminal offense. A solicitation case involving a juvenile is classified as a felony. If you have been accused of solicitation in Henrico County, then you need an experienced advocate to present your best case.
Top Rated Henrico County Defense Lawyer Client Review

Quick response, professional staff, great service, and the best outcome I could hope for.
Experienced Henrico Law Firm Defending Those Accused of Solicitation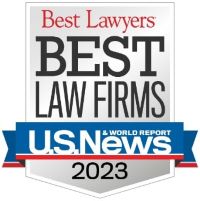 Riley & Wells Attorneys-At-Law is an established local Henrico County law firm with over 45 years of combined trial experience. We routinely represent clients who have been accused of solicitation in Henrico County. We have the experience to protect you and to present your best defense. The Henrico Police and the Commonwealth Attorney aggressively investigate and prosecute these types of cases. Put our experience to work for you. Let us review your case. We can help!
Hotel Rendezvous Leads to Arrest for Solicitation in Henrico County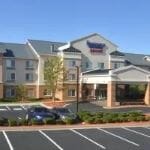 In law enforcement, a sting operation is a deceptive operation designed to catch a person committing a crime. A typical sting will have an undercover law enforcement officer play a role and go along with a suspect's actions to gather evidence of wrongdoing. In this context, the undercover officer is role playing at a local hotel and often connects with the suspect through the internet. The suspect and undercover officer will sometimes meet at a nearby Henrico hotel. The hotel room is likely under surveillance.
Henrico County Solicitation Case Nolle Prosequi Dropped by Prosecution
In this case our lawyers represented a client charged with soliciting a prostitute. The client met a girl he found on a website. They began texting and eventually agreed to meet at a local hotel. At the hotel, there was a discussion about exchanging money for a sex act. Our client then placed $60 on the nightstand. As it turned out, the "girl" was an undercover police officer. The client was quickly arrested at this point, but was released on a summons to appear in Court for solicitation. Our attorneys were able to build a case and persuade the prosecution to nolle prosequi or drop the case. This is essentially the same as a dismissal.
Court Records of Solicitation of Prostitution Case Expunged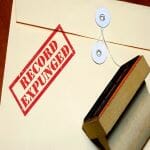 Our attorneys filed a Petition in the Henrico Circuit Court to have the court and police records of our clients case expunged or sealed. Our client was concerned that the existence of court records showing he was charged with soliciting a prostitute would create future problems. We appeared before Judge Wallerstein. The Judge was persuaded by our petition, granted it, and ordered the court and police records of his case to be expunged or sealed. Click on image for actual court order.
Let us review your case. We can help!
5/17/2021 | Updated 1/22/2022